Samsung buys AI company Kngine, human-like Bixby 2.0 incoming?
17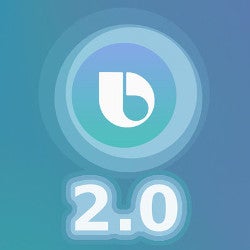 Samsung has just made another step towards improving the next version of its virtual assistant – Bixby 2.0. The company has acquired Kngine – an Egyptian-based startup, fully dedicated to the idea of making an AI which learns and evolves just like a human does.
Kngine is developing a human-like artificial intelligence by allowing it to answer questions after learning from reading documents, books, manuals, searching the web, and more. The engine works in phases – first, it processes the question. Then it proceeds to break it down into sub-questions and forms an answering plan. Finally, the engine ranks the answers it has found, giving you the most suitable in the end.
What's interesting is that Samsung has already co-invested in Kngine way back in 2014, alongside Vodafone Ventures Egypt. The acquisition of Kngine actually happened last year through Samsung Research America – a Samsung affiliate company which acquired 100% of the shares in Kngine. Other details of the deal are yet to be uncovered, as Samsung is quiet on the subject.
This is not the first AI company Samsung has acquired, as it
recently bought Fluenty
, which is developing AI-based communication solutions (aka chatbots) and invested in Reactor Labs, also in the AI-development business. Samsung has also hired Larry Heck, who was responsible for developing the
Google Assistant
and Microsoft's Cortana. The Korean giant seems to be going all-in on Bixby 2.0, and we can't wait to see it
included in the Galaxy Note 9
.