Samsung announces a ton of Black Friday 2015 deals
8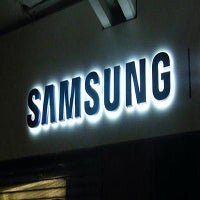 Samsung has just announced its Black Friday deals for US residents, and boy, there are quite a few of them. In fact, this is the perfect time to reflect back on the fact that, aside from being the world's largest smartphone maker, Samsung is also a company with deep roots in multiple markets, such as wearable, tablet, TV, digital cameras, home audio, and accessories. All of these product types are on sale currently over at Samsung, some of them at pretty big discounts.
Both the 8-inch and the 9.7-inch version of the Samsung Galaxy Tab S2 (32GB) are offered at discounted prices, at $349 ($50 off), respectively $399 ($100). The second-generation Tab S2 slabs from Samsung feature crazy-thin designs with premium builds and integrate vibrant displays. If you're tempted, make sure to read our
Samsung Galaxy Tab S2 (8-inch) review
and
Galaxy Tab S2 (9.7-inch) review
.
In the wearable department, the
Gear S2 Classic
is on sale at $299 while the standard
Samsung Gear S2
in either black or white is priced at $249. Both prices represent a $50 discount compared to the usual pricing.
Samsung is also offering discounts on its microSD cards. A 32GB EVO+ model costs $9.99 ($13 off), the 64GB PR+ model is priced at $29.99 ($40 off), while the 128GB EVO+ card will set you back $44.99 ($58).
If you're looking for a Samsung Bluetooth Wi-Fi speaker, then make sure to check out Samsung's Black Friday 2015 deals in this department. The speakers from the Radiant360 range are available at prices ranging between $99 and $349, or about $150 to $250 off the regular pricing.
Unfortunately, it appears that Samsung itself will not be offering any of its smartphones at discounted prices this week. The company's US website mentions that you can get a $250 Best Buy gift card if you sign up for an equipment installment plan with either Verizon, Sprint, or AT&T, but notes that this is an
offer provided by Best Buy
, not Samsung.
For more details on these deals, as well as for discounts on products from other categories, head on over to the source link below!

What do you guys think? Have your eyes set on anything you like?