Samsung and PayPal announce PayPal integration for Samsung Pay in the USA
25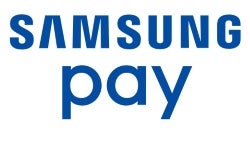 Not falling behind Apple and Google's competition, Samsung announced the addition of PayPal as a payment method for in-app, online, and in-store purchases paid using Samsung Pay. At first, only US users will have access to the functionality, but it will gradually be expanded to other countries.
Following Samsung and PayPal's agreement, customers will be able to access and use their PayPal wallet and balance anywhere Samsung Pay is accepted. The payment system works on almost every terminal where a card can be tapped or swiped.
Merchants will also be able to accept Samsung Pay as a payment method when the service becomes available via Braintree Direct. Samsung claims the integration is accomplished with just a few lines of code and enables a faster, more secure checkout.
Samsung's move comes after Apple added PayPal support to the App Store, iTunes, and Apple Music in Canada and Mexico. The company is looking to gradually expand into other countries. Prior to that, PayPal functionality was integrated
into Siri
, the AI voice assistant. Meanwhile, Android Pay was the first to come up with PayPal integration, which was announced in April this year.
ALSO READ