PayPal now has Siri integration
2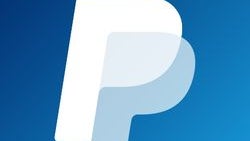 Starting today, PayPal can now be used to send and request money from specific people, using only your voice. This is possible thanks to PayPal's brand new Siri integration.
PayPal states that last year $41 billion were transferred in peer-to-peer (P2P) transactions. P2P transactions are those in which no merchant is involved. For example, transferring funds to your kids to get groceries, or sending your grandchildren a digital "Christmas card" (you know what we mean). This means that the Siri integration is still unavailable for shopping purposes. You won't be able to pay for your Amazon purchases with it just yet, sorry.
Some of the example commands given by PayPal are
"Hey, Siri, send Bill $50 using PayPal"
,
"Use PayPal to send $125 to Jenny for groceries"
and
"Request $20 from Dad with PayPal"
. The promotional video also shows that similar commands are supported in a variety of languages, including Russian, French and others.
The new feature is available for iOS 10 users in the following 30 countries and listed languages: Australia, Austria, Belgium (French and Dutch), Brazil, Canada (English and French), China, Denmark, Finland (Finnish), France, Germany, Hong Kong (Cantonese), India, Israel (Hebrew), Italy, Japan, Malaysia (Malay), Mexico, Netherlands, New Zealand, Norway, Russia, Saudi Arabia (Arabic), Singapore (English), Spain, Sweden, Switzerland (French, German, and Italian), Thailand, United Kingdom, United Arab Emirates (Arabic) and United States.
PayPal hasn't announced if it plans to release it to other areas in the future. However, could this Siri integration lead to a Google Assistant one, as well? We certainly hope so.