Huawei may have given up and picked Samsung as P30/Pro OLED display supplier
23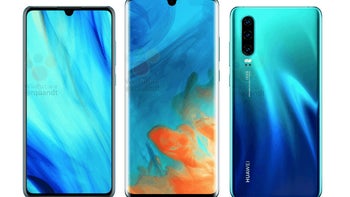 Huawei may have finally budged and
chosen Samsung
as a display supplier for the new P30 series it is launching next week. The rumors that the
P30
and
P30 Pro
will both carry OLED panels thus lands a tangential confirmation, as we can't imagine that Huawei will be sourcing LCD tech from the display giant that holds near-monopoly in the OLED industry.
Its latest flagship, the Mate 20 Pro, is also carrying an OLED panel, and Huawei is seemingly bent on switching to the trendy display technology with its other lines as well. The OLED suppliers for the Mate, are LG and BOE, which makes it harder to introduce uniform quality and supply control.
Samsung reportedly made an offer to Huawei that it couldn't refuse, providing the best price-to-value ratio for the new P30 and Pro models. They are (thankfully) expected to again ship with 1080p displays, instead of going for an unnecessary toll on the battery life by utilizing higher resolutions.
Thus, Huawei may shoot two birds with one stone - keep the panel pricing of its flagships in check, and at the same time provide the best that the OLED technology can offer. The Mate 20 Pro's curved display sides had some issues which Huawei seems determined to avoid by sourcing the OG flexible screens from Samsung, as the P30 Pro is also expected to sport slightly bent screen sides.