Samsung Gear S3 battery drain problem fixed with latest update
1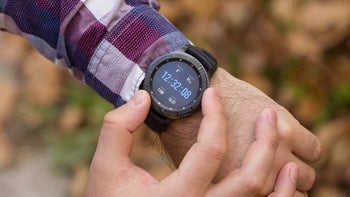 Smartwatches aren't exactly known for their long battery life, but things get even worse when there's an issue that causes the battery of your wearable to die prematurely. Such was the case with some Samsung Gear S3 smartwatches. About a month ago Gear S3 users started reporting
unusually short battery life
on their devices (again) and although the
proposed fixes
helped some of them, many continued to experience the unwanted behavior. But no more!
The latest software update for the Gear S3 frontier edition, carrying the beautiful name R760XXU2CRK2, is meant to put an end to the problem once and for all,
SamMobile tells us
.
At only 10.17 MB, the update is quite small and so is the list of fixes:
Fixed an issue of sudden battery drain when connected to certain smartphone models
Improved reliability of downloading app from Galaxy App Store
It's hard to make it clearer what the purpose of this version of the software is. If the watch hasn't updated automatically, you can start the update from the app you're using on your phone (Galaxy Wearable for Android or Samsung Galaxy Watch for iOS) and go to:
Settings > About Gear >Update Gear software.
And that's it, your battery drain headaches should be in the past! Unless you're using the Gear Sport, in which case you'll have to wait a bit more until an update is released for it as well.
The fix wasn't the fastest one we've seen, but still, Samsung deserves credit for taking the issue seriously and providing people a proper solution.