Samsung Gear S3 battery drain problems return, fix "coming soon"
9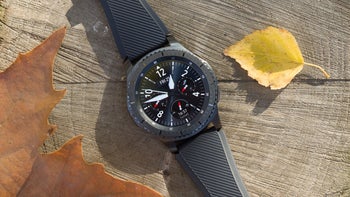 The Samsung Gear S3 is a great smartwatch. Or at least it was when it launched.
When we first got our hands on the
Samsung Gear S3
in 2016, we were delighted by the device's multi-day battery life. Unfortunately, however, following a handful of firmware updates from Samsung, something happened and many Gear S3 owners began complaining about unusually fast battery drain. This was addressed in a revised version of the firmware that allegedly caused the issue to begin with and
battery life was further improved
with another update back in April of this year.
This series of updates seems to have fixed the issue for the majority of Gear S3 users out there, but in the past two weeks, many people took to Samsung's support forums to report that the dreaded battery drain had returned for reasons unknown. It's been quite a while since the last firmware update for the Gear S3, so the issue must stem from something else. Likely, an app update, according to Samsung support.
Samsung is aware of the issue and is working on a fix, though when it will be available, and what is causing the unusual battery drain, remain a mystery thus far. Here's what a rep from Samsung Support had to say regarding the issue:
"Unfortunately all we know is that the development team has said it will be fixed in a future update and we cannot speculate on when future updates will be released. I'm sorry we cannot offer more."
We hope that the fix will arrive sooner rather than later.
As for the recent app update that
might
be causing the severe battery drain, affected users are speculating that it could be Samsung's very own Health app. This hasn't been confirmed by the company or any reliable sources, but considering the widespread nature of the issue, it could very well be connected to a recent Samsung Health update.
Recommended Stories