Experiencing severe battery drain on your Gear S3 or Gear Sport? Try this temporary fix
3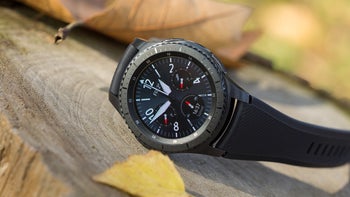 After the very annoying (and equally mysterious)
battery drain problem returned to the Samsung Gear S3 and Gear Sport
earlier this month, we still have no official solution from Samsung. The company has acknowledged the issue and announced that a fix is coming, but also admitted it didn't know what was causing the severe battery drain, nor when a firmware update with a fix would be released.
The Samsung Gear S3 and Gear Sport, which otherwise had excellent battery life upon release, infamously started suffering from the issue following a couple of firmware updates in late 2017. Samsung has since released a handful of other updates that seemingly fixed the issue a couple of months ago, but in recent weeks, battery drain has again started haunting many Gear S3 and Sport users.
Affected owners of the smartwatches took to Samsung's support forums to report the issue and many of them speculate that the culprit behind it could be a recent Samsung Health update. Though there's no official confirmation on the matter, though it may be something worth looking into, as a significant number of affected users began noticing unusual battery drain following one of the latest updates for Samsung Health. One of our readers reports that they were able to resolve the problem by disabling
S Health.
Another possible culprit behind the problem could be Samsung's service for collecting usage data on the smartwatches. According to
SamMobile
, opting out of the feature has solved — or at least, alleviated — battery drain for some Gear S3 and Gear Sport owners. If you are experiencing this issue and want to test this temporary fix for yourself, open the
Settings
app, scroll down, and tap on
About Gear.
Then, disable the
Report diagnostic and usage info
option and restart the watch.
Some users are reporting overnight battery drain in the vicinity of 75%-90%. This means that the issue is so severe in some cases, users are losing almost all of the power in a fully charged battery while they're in bed.
We have reached out to Samsung for comment on the situation and will report back if and when we receive a statement. Meanwhile, if you've discovered another fix yourself, do let us know in the comments below.
Update
: Samsung got back to us with a statement on the matter:
"At Samsung, customer satisfaction is core to our business and we aim to deliver the best possible experience. We are aware of reports about Samsung Gear S3 and Gear Sport devices experiencing battery drain issues, and advise affected users to restart their device to resolve the issue."
We haven't been able to confirm whether this "solution" really does resolve the issue, but if it somehow works out for you, do tell us in the comments below.
Meanwhile, Samsung is yet to release the promised firmware update with a real fix for the battery drain issues on the Gear S3 and Gear Sport. A Samsung rep on the company's support forums said that
"the development team has said it will be fixed in a future update and we cannot speculate on when future updates will be released,"
quickly quelling hopes that a fix will be rolled out soon. We will keep you updated on future developments.