Samsung Gear 360 deal slashes price to the lowest we've seen
1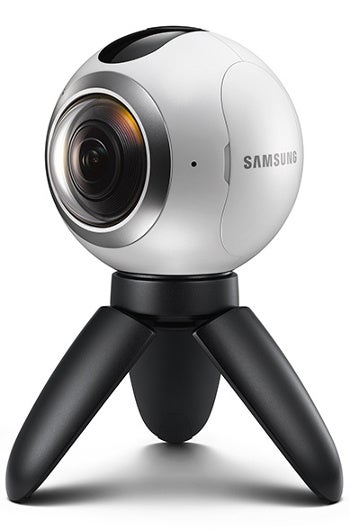 The
Samsung Gear
360, the cute 360-degree shooting camera, launched just a year ago in August 2016 for $350, but it has already gone down in price a lot and this latest deal cust the price for the Gear 360 to the lowest we have ever seen.
You can now get the Gear 360 for just $87.60 on Amazon, a hefty $263 off the original price.
Meanwhile, Samsung has recently launched the second generation of the Gear 360 that now comes with a slightly different, evolved design and does not feature the same round body and cute, fold-out tripod, but is instead shaped like a reverse bowling pin.
The original Gear 360 is a white orb consisting of two cameras on both sides, each capturing 180-degree video, and the result is automatically stitched together for an almost seemless 360-degree photo or video.
Here is a quick run-down of the most important specs for the Samsung Gear 360:
Dual 15MP CMOS Sensors
Dual f/2.0 Fisheye Lenses
3840 x 1920 Video Recording at 30 fps
30MP Still Images in Dual Lens Mode
Dual & Single Lens Modes
Built-In Wi-Fi, Bluetooth & NFC
Supports microSD Card Up to 128GB
Google Street View Compatible