Samsung trademarks the Galaxy Watch and Galaxy Fit names for some reason
9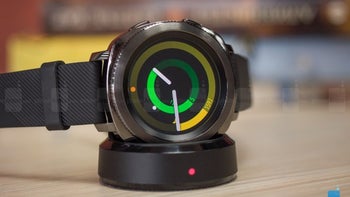 The newest names trademarked by Samsung might create a little bit of confusion among consumers who are looking to buy the South Korean company's products. The Galaxy Watch and Galaxy Fit names now belong to Samsung and that might not be a problem if they wouldn't be saved for the naming of wearable devices.
As many of you probably know by now, Samsung uses the Gear moniker for its wearables, so the fact that it's now trademarked completely different names is a bit weird. It probably suggests that Samsung may want to unify the naming scheme of its smartphones and wearable devices.
That would be kind of a radical decision and, since it's not the first time Samsung is renaming its wearables, it will probably confuse many consumers. The good news is naming a smartwatch Galaxy Watch makes much more sense than calling its Gear S.
Samsung's next wearable devices are expected to go official this fall at IFA 2018. We know for sure the South Korean company will launch a brand new smartwatch, but a fitness band is in the cards as well, especially with the new trademark that's been filed by Samsung recently.