Samsung Galaxy Tabs were returned mostly because of issues, not due to confusion with iPad
99+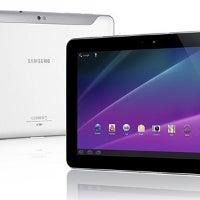 A company shouldn't be happy when its devices malfunction. But if you're Samsung, you might actually prefer to hear news about tablet malfunction being most commonly cited as the reason for customer returns. Why? Simple - Apple has suggested that
users were confusing Samsung tablets for the iPad
, but this latest Best Buy survey clearly shows that the majority of users had various issues and only 9% of the surveyed were exchanging for an iPad.
Device problems were almost three times more often quoted as the dealbreaker than a craving for iPad. The survey was conducted by Samsung in Best Buy stores in 2011, and is only now coming into light.
Here's what users complained about at the returns desk:
- 25% had issues - the browser would freeze, the screen wasn't sensitive enough or Wi-Fi connectivity was poor.

- 17% mentioned other issues - screen lag, low battery life, and problems syncing with a computer.

- 10% said Android Honeycomb was hard to use

- 9% wanted to exchange for an iPad 2

- 8% didn't find apps (or good enough apps) like Hulu, Netflix, or Skype

- 6% complained about speed and performance.
Now, it seems that the picture Apple painted about Samsung copying
"the look and feel"
of the iPad so much that the users couldn't even make the difference is a bit exaggerated. These documents definitely put a healthy shade of doubt. Apple has previously said that it'd
"rely on Samsung's own documents, which tell an unambiguous story."
The court will have the final say, but so far it seems like the point isn't as perfectly clear as Apple hoped, don't you think?
source:
CNET