Samsung Galaxy Tab A 8.0 (2017) will be released in the US next month, free content on board
8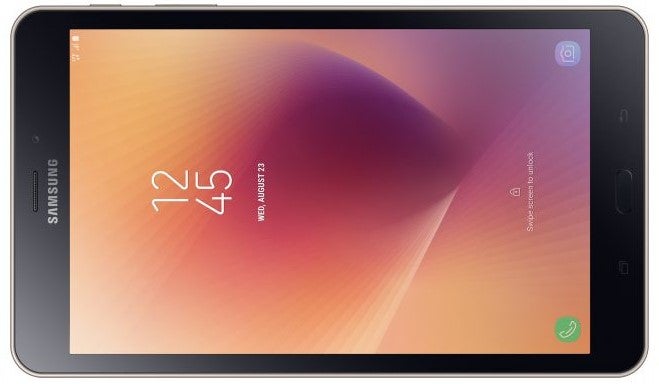 Samsung Mobile USA today announced the upcomingrelease of a new Android tablet simply called Galaxy Tab A 8.0. The slate succeedsthe Galaxy Tab A 8.0 (2015), and it's known in other markets as the Galaxy TabA (2017). As its name suggests, the new Samsung tablet sports an8-inch screen. It's not a high-resolution display, offering just 800 x 1280pixels, but that's because we're talking about an affordable product here.
Samsung presents the Galaxy Tab A 8.0 (2017) as a tablet forthe whole family. The device comes with Parental Controls, Kids Mode, "$100of premium games, books, movies and TV shows" for kids, and other free ValuePacks. Moreover, customers are getting three months of YouTube Red at no cost - foraccess to ad-free content, plus exclusive movies and series.
Powered by a Qualcomm Snapdragon 425 processor, the GalaxyTab A 8.0 (2017) features 2 GB of RAM, 32 GB of expandable storage space, and a5,000 mAh battery (for up to 14 hours of video playback time). On the back, thetablet has an 8 MP camera with LED flash, while its front-facing camera is a 5MP one.
The new Samsung Galaxy Tab A 8.0 has two color variants(black and silver), and will be available in the US starting November 1. Samsungplans to sell it online, via its official website, for $229.99. Theslate will run Android 7.1.1 Nougat out of the box, and, for now, we don't knowwhen (or if) it's going to be updated to Android 8 Oreo.
source: Samsung