Samsung Galaxy Tab A (2017) goes official with 8-inch display, 5,000 mAh battery
14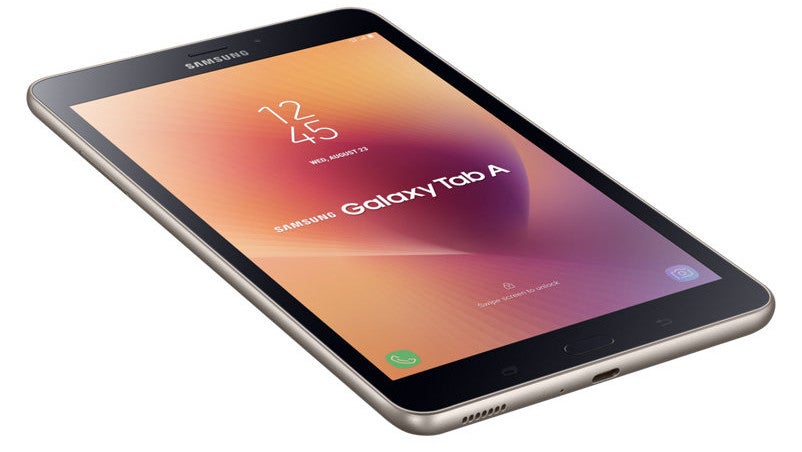 As expected, Samsungquietly introduced its budget-friendly Galaxy Tab A (2017) tablet.Despite rumors suggesting the slate will be launched on the market asSamsung Galaxy Tab A2 S, the South Korean company chose another name,at least in some regions.
Specs-wise, there are nosurprises if you've read out previous reports about the tablet. TheGalaxy Tab A (2017) is an entry-level slate that sports an 8-inchdisplay with 1280 x 800 pixels resolution.
On the inside, the tabletpacks a 1.4GHz quad-core Qualcomm Snapdragon 425 processor, coupledwith 2GB RAM and 16GB expandable storage. The Galaxy Tab A (2017) hasa decent 8-megapixel camera on the back and a secondary 5-megapixelselfie camera.
Samsung included agenerous 5,000 mAh battery inside and Android 7.1 Nougat is runningon board. For those interested in a cheap tablet, the Galaxy Tab A (2017) costs just $285, but it's only available in Vietnam for thetime being.
source: Samsung via Roland Quandt