Samsung Galaxy Tab A 2017 and Tab A 10.1 2016 to receive Android Oreo soon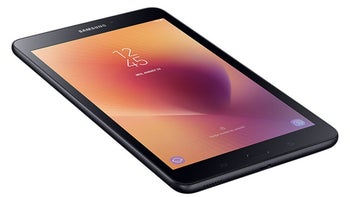 Samsung is pretty cryptic when it comes to major Android updates, although if you own one of the company's flagships you're 100% sure that you'll get at least one major software update. However, when it comes to mid-range devices, it's a total mystery how Samsung chooses what phones and tablets to update.
Luckily, there are other ways to tell which devices will be updated such as scouring the Wi-Fi Alliance's database. At the latest search, two Samsung devices that might receive Android Oreo updates popped up – the
Galaxy Tab A 2017
and
Galaxy Tab A 10.1 2016
.
Since Samsung launched multiple versions, it's hard to tell which ones will be updated to Oreo and in what order. But according to Wi-Fi Alliance, the
Galaxy Tab A 10.1 2016
Wi-Fi and LTE models will surely receive Android 8.1 Oreo updates, as well as the Sprint variant (SM-T587P).
As far as the
Galaxy Tab A 2017
goes, six models appear in the Wi-Fi Alliance's database, all running Android 8.0 Oreo. Usually, it takes about a month for Samsung to start rolling out a major Android OS update to a device that was certified by Wi-Fi Alliance, so these two tablets might get Oreo as early as October.