Samsung Galaxy Tab 4 8.0 for AT&T shows up at the FCC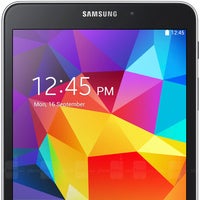 This not-so-mysterious Samsung SM-T337A is a tablet destined for AT&T – it supports the carrier's LTE bands, but what's more revealing is the AT&T logo etched on its back side. Dimensions are as follows: the device is 209.8 millimeters tall by 123.8 millimeters wide (that is 8.26 by 4.87 inches) – a match with the proportions of the
Samsung Galaxy Tab 4 8.0
.
The Samsung Galaxy Tab 4 8.0 is an 8-inch Android tablet with a display resolution of 800 by 1280 pixels. Inside it runs a quad-core Snapdragon 400 SoC with a 1.2GHz maximum clock frequency, and a 3MP camera is placed on its back. Note that these are the specs of the international Galaxy Tab 4 8.0 variant, but we doubt that the yet-unconfirmed AT&T model would be any different in terms of hardware, save for its LTE capabilities.
Now that we're at it, we must mention that the Samsung SM-T337A has been certified by the Wi-Fi alliance, where it is clearly stated that it is an Android-powered tablet. A tablet with the model name SM-T337T is also listed in the alliance's database, which suggests that the very same Samsung Galaxy Tab 4 8.0 tablet could arrive on T-Mobile as well. Meanwhile, the Verizon-branded SM-T337V has yet to be announced officially, even though it has been two months
since we saw it at the FCC
.