Samsung lowers the prices of Galaxy S9 and S9+ (Verizon, AT&T, Sprint)
29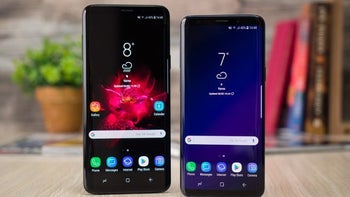 If you're planning to buy a
Galaxy S9
or
Galaxy S9+
on Verizon, AT&T, or Sprint, we have a friendly advice: purchase the phone(s) directly from Samsung. That's because, at this moment, Samsung is offering the S9 for $719.99, and the S9+ for $839.99 - regardless of carrier and method of purchase (outright, or with monthly payments). This means you can save at least $70 on the AT&T, Verizon, and Sprint variants of the two handsets.
In case you're wondering, Samsung hasn't lowered the prices of T-Mobile's
Galaxy S9
and S9+. But that's okay, as T-Mobile's models have been offered for $719.99 and $839.99, respectively,
since the very beginning
.
Meanwhile, prices for the Samsung Galaxy S9 series start from $790.20 at AT&T, $792 at Sprint, and $799.99 at Verizon Wireless.
Another reason to buy a Galaxy S9 or S9+ directly from Samsung is that, until April 30, you can
get a free Dex Pad
with any variant of the two smartphones. If all this generosity from Samsung has persuaded you, go ahead and order yourself a new Galaxy via the source link below. And maybe also read our
Galaxy S9 and S9+ review
, assuming you haven't done it already.