Samsung is overhauling the rear design of the Galaxy S9 and S9+, new rumor reaffirms
33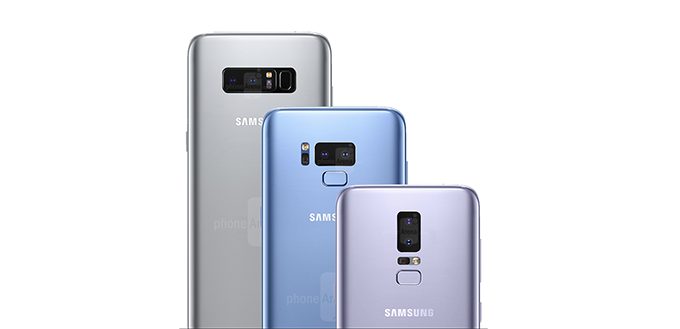 Make no mistake, Samsung is definitely working hard on those Galaxy S9 and S9+ flagship devices for 2018 and rumors are already popping here and there. A summary of all the substantial ones has been created for your convenience right here, but rest assured we are only going to hear new and new ones as time progresses. And that's good news!
The latest rumor on the block is coming from China as an insider is kind of reaffirming the gossip that Samsung will be introducing some changes to the rear side of the Galaxy S9 and S9+. That's largely because of the vocal criticism of the fingerprint sensor positioning on the Galaxy S8, S8+, and even the Note 8 — too high and too offset to float the boat of many a user. It's even safe to say that this could easily be the biggest complaint about the S8 and the S8+, which are otherwise largely well-accepted by consumers and the tech blogosphere alike.
As the S9 and S9+ are expected to feature the same general design as their predecessors, Samsung will most likely address this issue by taking a page from its upcoming crop of mid-range devices, the A5 (2018) and A7 (2018), which are also expected to feature rear-positioned fingerprint scanners. The difference, however, is that the mid-rangers will have these plastered right beneath the camera sensor and not on its side, which would most likely end up being an altogether more ergonomic solution.
All in all, this rumor sounds rather plausible and in line with Samsung's mantra of actually keeping an ear close to the ground and listening to customer feedback.
On that note, last week we made up a bunch of renders that could offer you an early sneak peek at Samsung's upcoming big things. We even took the liberty to imagine different positions of the scanners on the two devices.
Feel free to check all of these right here
.
Read more: