Want to get your Samsung Galaxy S9 early? Reserve it right now
9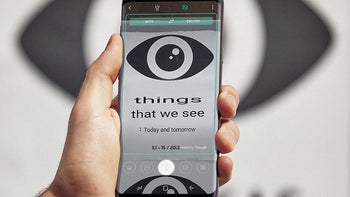 Samsung's brand new
Galaxy S9
and
Galaxy S9+
smartphones
will be available
to pre-order starting March 2, with their official launch date set for March 16. It's hard to foresee how popular the two phones will be at launch, but, if you want to make sure you're among the first to get an S9 or S9+ in the US, you can do something about it right now.
Samsung already allows US customers to reserve the Galaxy S9 and S9+, although this is valid only for the unlocked variants of the phones. You can make a reservation only on Samsung's official website - see the source link below. Both the Galaxy S9 and Galaxy S9+ can be reserved in any of the following three color variants: Midnight Black, Coral Blue, and Lilac Purple.
After you reserve your new phone, Samsung will send you an e-mail notification on March 2 in order for you to actually place a pre-order. You'll need to complete your purchase within 72 hours, and, if you do that, Samsung guarantees "shipping by March 14." If you don't complete your pre-order, your initial reservation will be cancelled, says Samsung, and "your ability to place a pre-order going forward will be subject to availability of devices and any shipping times available at the time of your pre-order." Fair enough.

The unlocked Galaxy S9 will be sold for $719.99, or $30 per month for 24 months with Samsung's own financing program. The unlocked Galaxy S9+ will be offered for $839.99, or $35 per month for 24 months.
Do you plan to reserve an unlocked Samsung Galaxy S9 or S9+? Or are you waiting for the carrier versions of the handsets (which should go on pre-order come March 2)?