Samsung Galaxy S8/S8+ getting new update that fixes some connectivity issues
12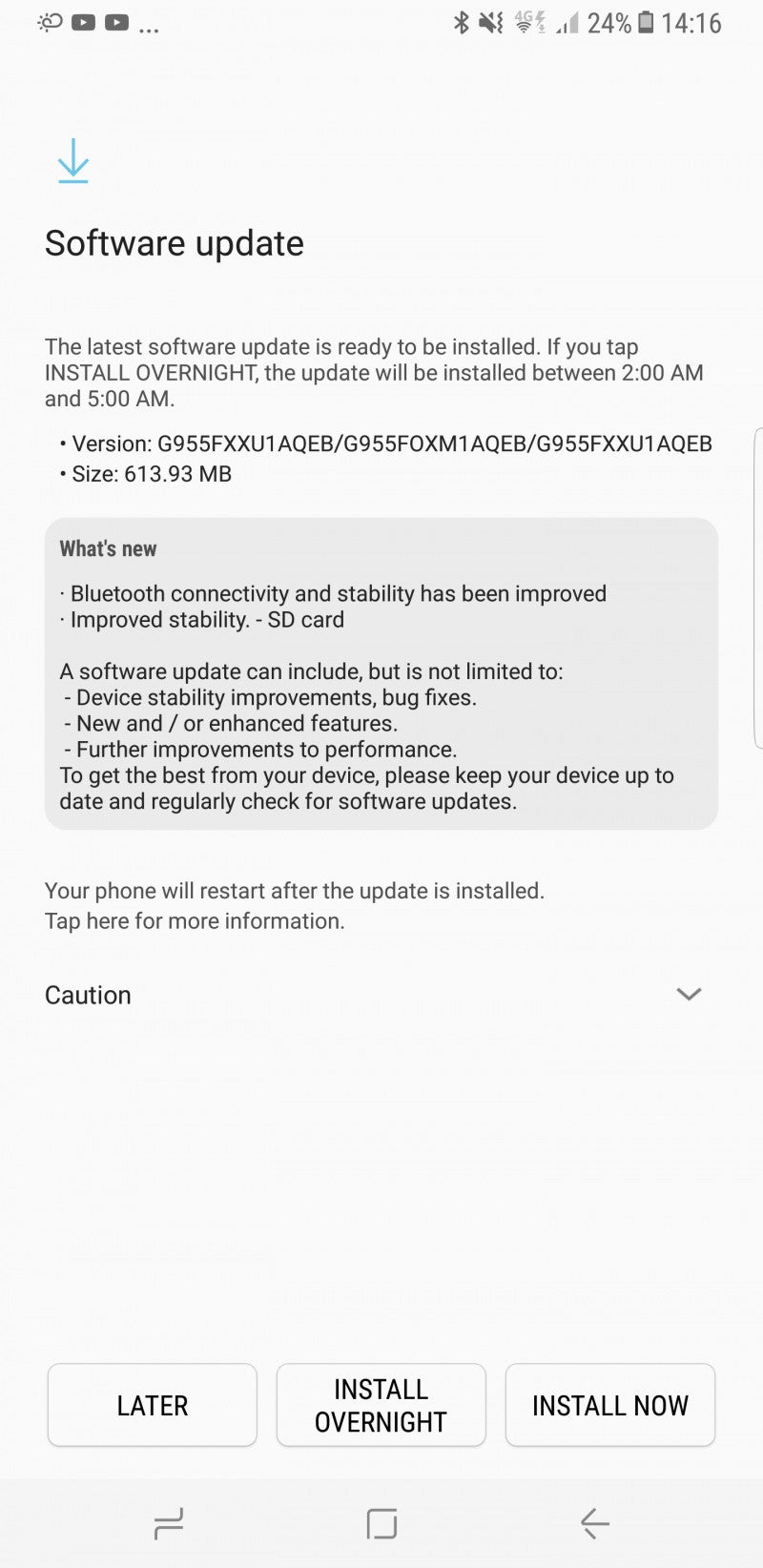 The
Galaxy S8
and
S8+
recently made their debut on the market, but the first updates that address some issues with the phones have already been released by Samsung. The newest one promised to fix some connectivity problems that some users have experienced with the flagships.
Although it's clearly a maintenance update, it's not really a small one. Samsung is currently pushing a software update for both Galaxy S8 and S8+, which weighs in at about 615MB.
According to the official changelog, the update should improve Bluetooth connectivity and stability. Apparently, many
Galaxy S8 and S8+
users reported that their devices automatically reboot while playing music via a Bluetooth speaker. The issue only appeared when users actually attempted to control the music, but that still required a fix.
Aside from that, the update promises to improve SD card stability. Other bug fixes and further improvements to performance might have been added too, but there are not mentioned in the changelog.
For the time being, the update has been spotted in the United Arab Emirates, but it's likely to spread to more countries in the coming weeks.
Recommended Stories