Samsung takes us on an inside tour of Galaxy S8 and S8+: see what it's made of
12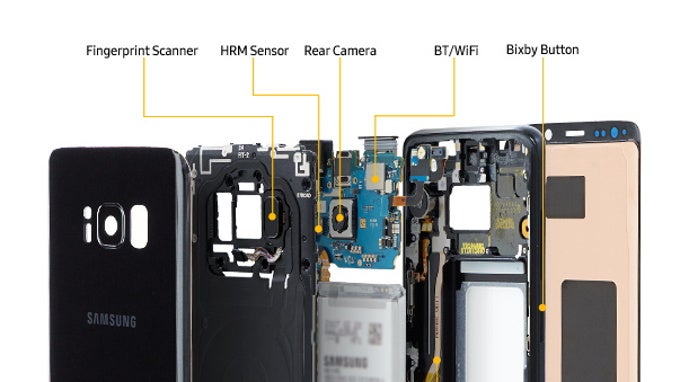 Samsung has released an official teardown of the Galaxy S8 and Galaxy S8+, its flagship phones and the first ones with the new 'infinity' bezel-less display.
In this post, Samsung shows what are the key components of the Galaxy S8 and where they are located.
Samsung shows key components like the heat pipe that helps cool the powerful Snapdragon 835 system chip. You can also see the positioning of the processor itself, the memory location and other curious details like the NFC / MST / Wireless charging connectors at the central back part of the phone. Another interesting detail that this post shows is the pressure sensor, an innovation that comes with the Galaxy S8 and that provides that tactile feedback when you press the virtual home key, so that it feels like pressing a real, physical button.
For this and all details around interesting Galaxy S8 components, check out the pictures below and the teardown at the source link.