Deal: Verizon Galaxy S8 for $500 here!
3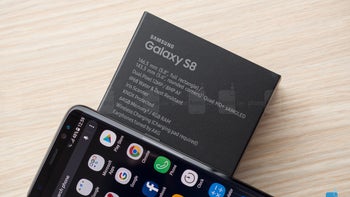 | Product | Condition | Price | Location |
| --- | --- | --- | --- |
| Samsung Galaxy S8 | Manufacturer refurbished | $499.99 | eBay |
The
Samsung Galaxy S8
, despite being a year old, is still a pretty great smartphone. In fact, compared from the front, you will find little difference between it and the new
S9
. It still has the awesome Infinity Display, thin bezels, curvy sides, and is even slightly slimmer and lighter than the new model. Sure, you don't get that flashy variable aperture camera, but the S8's snapper is still very, very good. The only downside is probably that awkwardly placed fingerprint scanner, but hey — you can't win them all.
And yes, we've been talking the S8 generation up because we found a sweet deal on a Verizon-locked
Galaxy S8
. It's on an eBay store and the listing offers manufacturer-refurbished units available in Midnight Black, Arctic Silver, and Orchind Gray. Sadly, there's no outlined warranty, but you do get a 60-day return window.
Right now, a brand new Galaxy S8 will go as low as $580. Sure, there are some 3rd party refurbished units that can go for about $480, but this listing here is for manufacturer refurbished, A-grade units, which should mean next-to-no marks, if any, on it.