Samsung's 5G phone to debut in April, but not in the states
3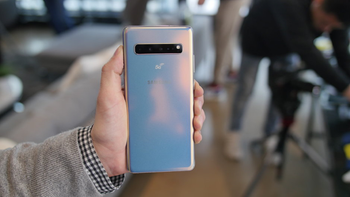 After the
Samsung Galaxy Fold
, the
Samsung Galaxy S10 5G
is the manufacturer's most ambitious phone. We're talking about a 6.7-inch display screen, a quad-camera setup in back, a 4500mAh battery and the Snapdragon 855 Mobile Platform under the hood. In the U.S., Verizon will get it first and
the carrier has put up a page
where you can register to receive future updates.
While Verizon is supposed to have the phone available sometime next quarter, the Galaxy S10 5G will launch first in Samsung's back yard; South Korea will reportedly be the first country to get the handset
according to Engadget
, which cites those familiar with Sammy's plans. This is expected to take place in April. The Galaxy Fold is also set to debut the same month, on April 26th.
There is no point in buying a 5G phone without your carrier offering a mobile 5G service. Verizon is expected to launch mobile 5G
in 30 cities during the first half of 2019
. AT&T has 5G service running in Atlanta, Charlotte, N.C., Dallas, Houston, Indianapolis, Jacksonville, Fla., Louisville, Ky., Oklahoma City, New Orleans, Raleigh, N.C., San Antonio and Waco, Texas. In the first half of this year, AT&T will add 5G in Chicago, Las Vegas, Los Angeles, Minneapolis Nashville, Orlando, San Diego, San Francisco and San Jose. In May, Sprint will debut 5G in Chicago, Atlanta, Dallas and Kansas City, Missouri. T-Mobile yesterday announced that its 5G launch in 30 cities will be delayed until the second half of this year.