Verizon sheds light on its 5G rollout plans
4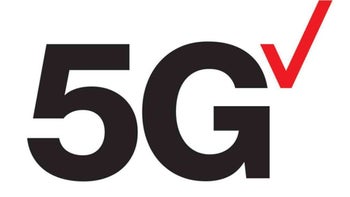 Not to be left behind in the race to 5G, Verizon is the latest carrier (and the last major U.S. wireless carrier of note (sorry Spirnt)) to give some details on its plans for its 5G rollout. Unfortunately, we're not totally sure what to make of the news because there are some gaps in the details, not the least of which is the availability of 5G-capable phones.
During a call with investors this morning, Verizon said it has plans to rollout 5G in 30 cities across the U.S. by the end of 2019. However, that's the end of the news. Verizon didn't specify what cities would get 5G first. Verizon did hype up its 5G as being a "totally different experience in speed and throughput" than customers have experienced before, but honestly that doesn't mean much. We all know that 5G is going to be an impressive boost. Interestingly, Verizon also made sure to clarify that this 5G would be true 5G based on the standards set forth by 3GPP. This might have been a swipe at
AT&T's mislabeled 5Ge
, which is really just LTE-Advanced, but it also serves as a self own since Verizon did try to use the term 5G for wireless home internet service.
Beyond the fact that we don't know when or where exactly Verizon's 5G service will roll out, there's also the small trouble that there are no 5G-capable phones available in the U.S. right now. The best we can say is Samsung did just announce the
Galaxy S10 5G
, which will be a Verizon-exclusive and was scheduled to be released in "the first half of 2019." That would put the Galaxy S10 5G on shelves by June, so we'd certainly hope Verizon has some 5G cities up and running by then.