Samsung Galaxy S III coming to Ting, HTC EVO 4G LTE, Motorola Photon Q to follow
2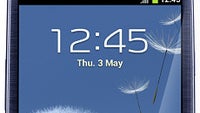 So, let's say that you want to get one of them fancy
Samsung Galaxy S III
smartphones, but that carrier contract thing just seems too much of a hassle. Well, there's more than one way to shear a sheep. MVNO (mobile virtual network operator) Ting currently has the device on pre-order and is hoping to start shipping the first batch of units really soon. In fact,
Samsung Galaxy S III smartphones from Ting should start arriving in September
at the doorsteps of those who pre-ordered them.
In case you aren't familiar with Ting, the MVNO users Sprint's cellular network and touts its flexible mobile plans that don't require long-term commitment. A plan with 500 nationwide minutes, 4000 texts, and 1GB of data, for example, costs a little over $50 per month. Besides, there aren't any overage fees. Should you go beyond your monthly quota, your plan's tier will be switched automatically. Services like tethering and Wi-Fi hotspot are free of charge. However, with Ting there is no carrier subsidy on devices, meaning that smartphones cost more than they would from a major carrier. The 16GB Samsung Galaxy S III is priced at $529 while the 32GB model costs $579.
The
HTC EVO 4G LTE
is another high-end Android smartphone that will soon be available from Ting. It has been announced that pre-orders for the handset will start in mid-September, and the first batch should be dispatched in early October. Getting your hands on one will cost you $520. Fancy those physical QWERTY keyboards? Then check out the Motorola Photon Q, which will be available for pre-order from Ting starting next week. Additionally, for less than $400 you will be able to get the LG Viper, as soon as the smartphone arrives on Ting in October.
Is anyone interested in getting a Samsung Galaxy S III from Ting? Or perhaps one of those other smartphones that the MVNO is getting soon? Let us know what you think by dropping a line below.
Recommended Stories