Samsung Galaxy S II could be first device to feature dual-core Orion processor
17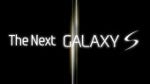 The Samsung Galaxy S II is close to getting introduced during the upcoming MWC in Barcelona. Although there has been plenty of guesswork related to the eventual winner of the debate over which processor will be powering the phone, it looks like it will be Samsung's own dual-core processor that will get the job. The Orion 1GHz dual-core chip-set is expected to be under the hood of the sequel. The Orion chip allegedly beat out the NVIDIA Tegra 2 and the Qualcomm Snapdragon to earn the gig.
Of course, it helps inventory control when you can pretty well assure yourself of a steady stream of processors. Last year, Verizon had the HTC Droid Incredible on back order due to a lack of inventory of the Samsung produced AMOLED display. HTC had to switch to a Super LCD glass. Samsung could simply not produce enough of the material to cover both it's own Galaxy S line and third party handsets.
So while it might surprise some that Samsung would choose to go with its own home grown Orion chips, history has shown that the Korean based firm has done very well by eating its own cooking. Besides, there is the prestige of making the first device to run the Orion line of dual-core chips.
source:
AndroidandMe