This might be the Galaxy Note 10's insane 45W fast charger
4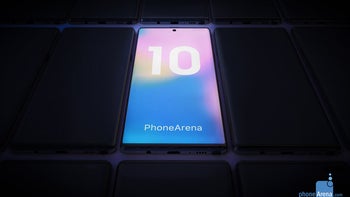 Samsung Galaxy Note 10 concept render
Rumor has it the Galaxy Note 10 and Note 10 Pro will support significantly faster 45W charging and today, thanks to an official
certification listing
, we may have our first look at the charger Samsung will use to deliver all that extra power.
Samsung could give Huawei a run for its money

As spotted by the folks over at Galaxy Club, a new Samsung charger going by the model number EP-TA845 was recently certified by South Korean authorities. Earlier this year, the company certified a different charger under the model number EP-TA800 which turned out to be the 25W fast charger Samsung uses with certain mid-range models such as the Galaxy A70.


There's no guarantee this new charger will ship in the Galaxy Note 10's box, but the higher model number certainly seems to indicate a more powerful offering. Another thing worth pointing out is the fact that the number ends in '45.' This could be purely coincidental, but it may also be a reference to the new charger's output.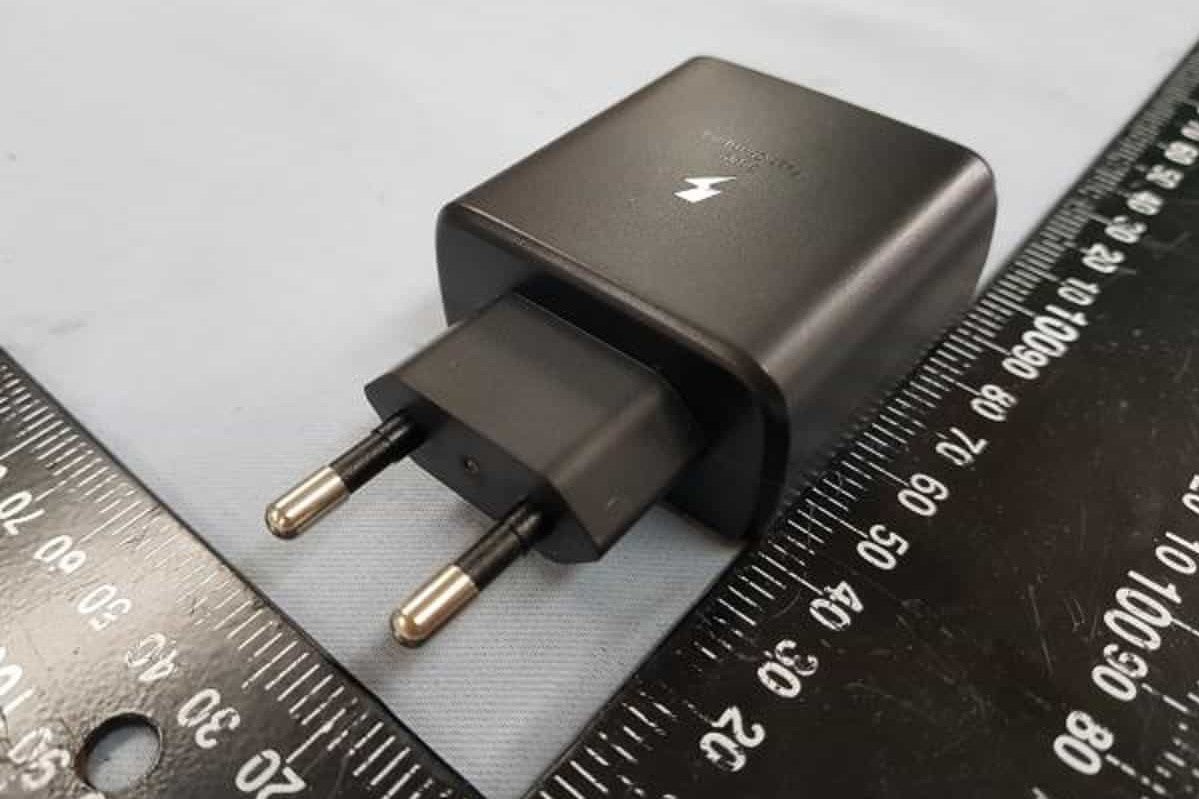 The charging times that 45W charging produces will ultimately remain to be seen, but they shouldn't be too different from those offered by Huawei's 40W SuperCharge 2.0 technology. The latter, for those of you that aren't yet aware, can charge a 4,200mAh battery to an impressive 70% in just 30 minutes. Charging to 100%, on the other hand, takes a little over an hour.
The Galaxy Note 10 & Note 10 Pro battery sizes

Although Samsung's charging speed looks set to be a little higher than Huawei's, the former is expected to use different sized batteries inside its upcoming flagships, making a direct comparison between the two technologies more difficult.


According to the latest leaks, the larger Galaxy Note 10 Pro will utilize a massive 4,500mAh battery on the inside paired with a huge 6.75-inch display. That's basically the same setup found on the Galaxy S10 5G, only this time it should be paired with a charger that offers triple the power. Don't, however, expect charging times to be 3x lower. Fast chargers these days are pretty intelligent and automatically slow down as the charge nears 100% in order to protect the cell. Additionally, if the smartphone being charged is overheating a little, the power input will be lowered.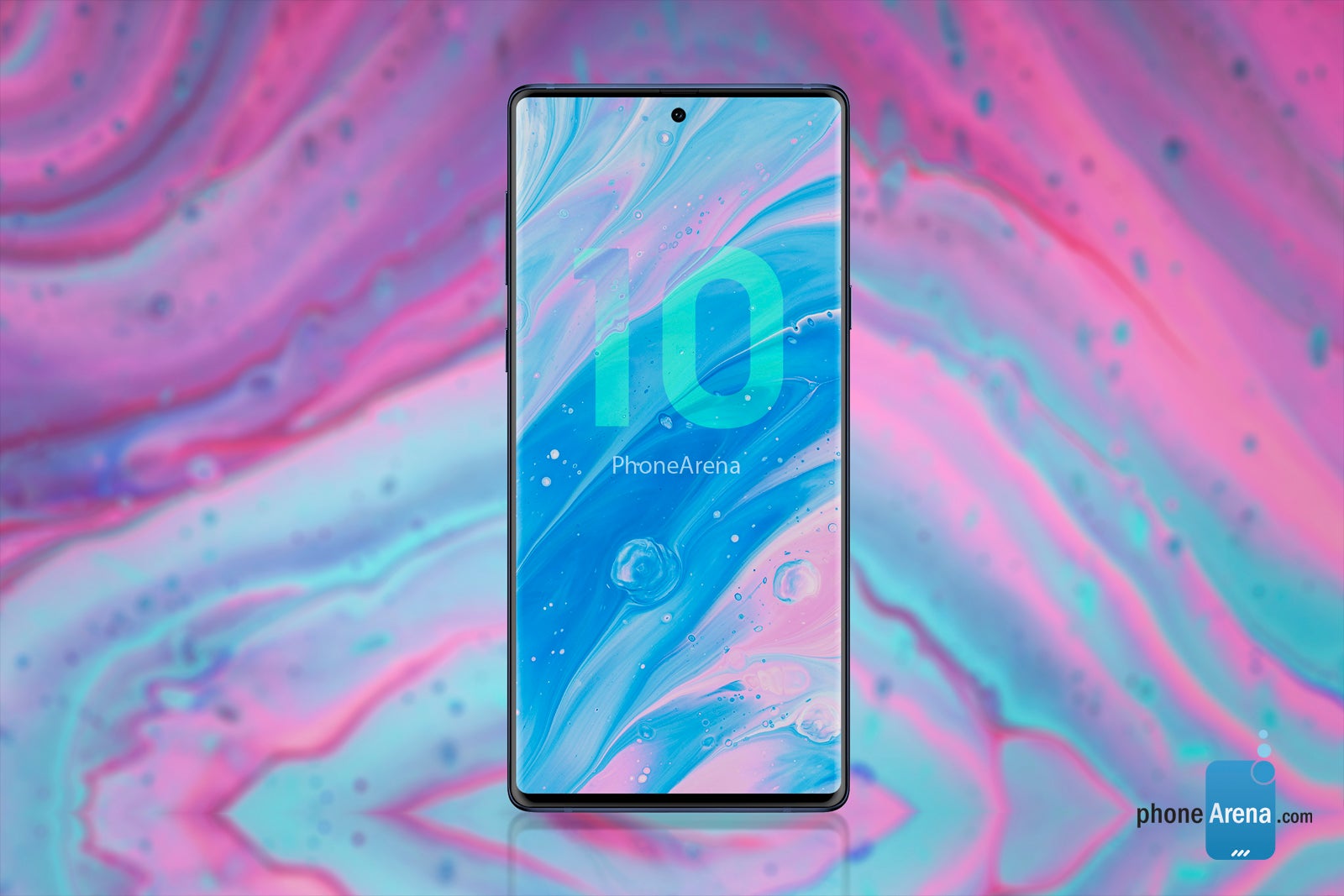 Samsung Galaxy Note 10 concept render
Regarding the
smaller Galaxy Note 10
, this model is expected to ship with a 3,400mAh cell accompanied by a noticeably more compact 6.28-inch display. But if rumors are to be believed, a 5G variant with a
large 4,300mAh battery
could be on the way. In both cases, support for 45W fast charging is also expected.
Samsung Galaxy Note 10 specs and cameras

The Galaxy Note 10 series will ship with Qualcomm's Snapdragon 855 in the US and South Korea, while international markets such as Europe will receive the slightly inferior Exynos 9820 – it's less efficient and doesn't quite offer the same level of graphics performance.


Regardless of the processor, consumers can expect to find a minimum of 128GB of expandable internal storage and 8GB of RAM. However, variants with up to 1TB of storage and a whopping 12GB of RAM are extremely likely considering Samsung already offers the Galaxy S10+ in this configuration.

Both the Galaxy Note 10 and Note 10 Pro looks set to include a single front-facing camera that'll sit inside a centered punch hole on the new display. Speaking of which, minimal bezels are to be expected. Regarding the rear, rumor has it Samsung will equip the Pro variant with a

whopping four cameras

, all of which will be borrowed from the Galaxy S10 5G. As for the standard Galaxy Note 10, this model may lose the dedicated Time-of-Flight sensor on the rear but retain the primary, telephoto, and super-wide-angle alternatives. However, the removal of the fourth camera is simply speculation at this point.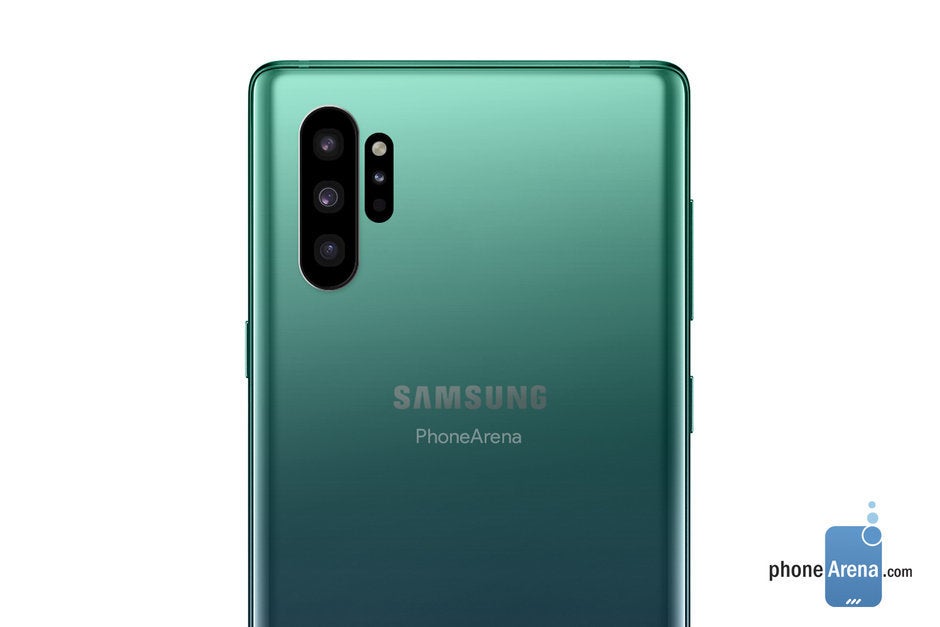 Samsung Galaxy Note 10 Pro concept render