Samsung Galaxy Note 10 battery leak points towards biggest one yet
6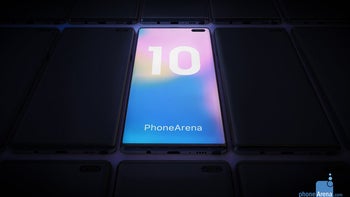 Samsung Galaxy Note 10 concept render
Battery life is one of the most controversial topics when it comes to premium smartphones. Over the course of the past year, though, Samsung has been pushing itself to improve results. And with the Galaxy Note 10 series drawing closer, this looks set to continue.
The Galaxy Note 10 5G's battery may have been certified
As spotted by the people over at
Galaxy Club
, a new Samsung battery was recently
certified
by the South Korean Certification Authority under the model number EB-BN972ABU. Unfortunately, the listing in question doesn't confirm the exact use case for the cell. However, it does list a minimum capacity of 4,170mAh and a typical capacity of 4,300mAh – the latter is what manufacturers typically advertise.

Samsung's previous model number practices indicate that this battery belongs to whatever smartphone uses the SM-N972 model code. Despite all the leaks, though, this particular device has never made an appearance and, in actual fact, may not even be under development. As a result, there's a strong possibility the battery will instead be used inside Samsung's SM-N971 offering.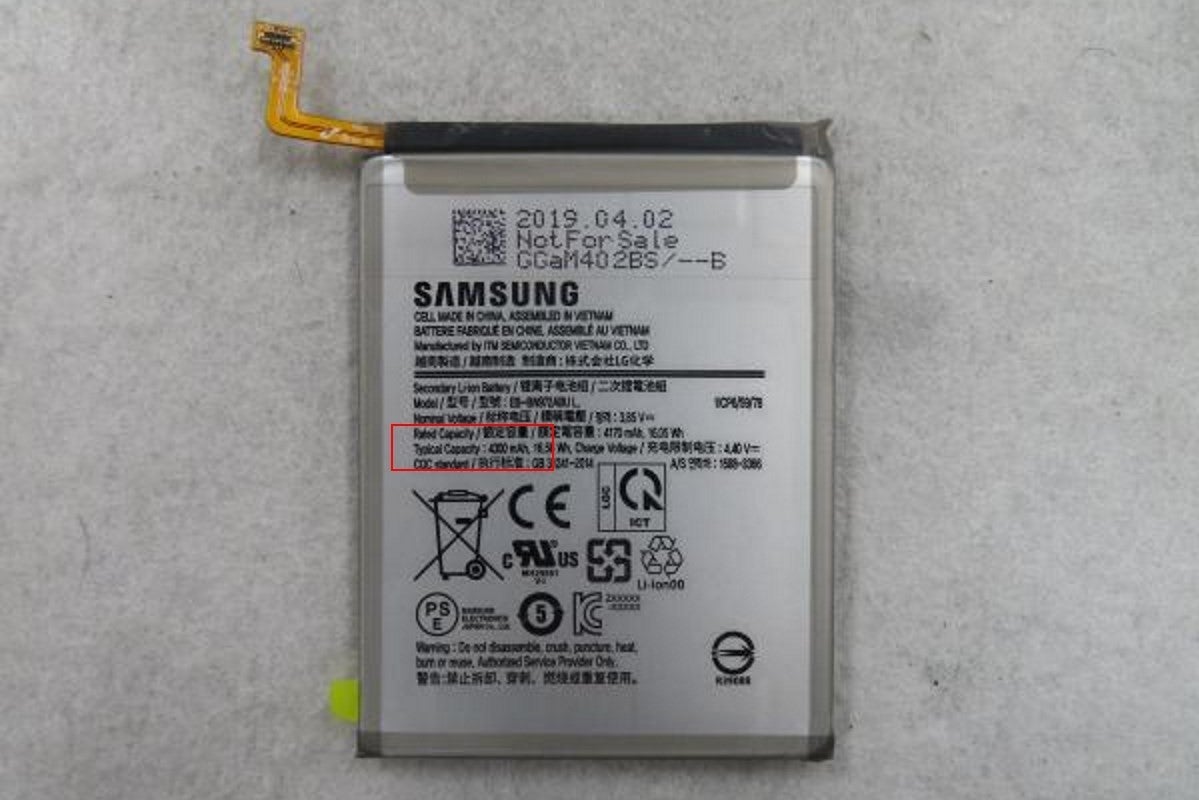 For those of you that aren't already aware, the SM-N971 model number is currently attached to the Samsung Galaxy Note 10 5G. As its name indicates, this smartphone should be a 5G variant of the regular Galaxy Note 10 which is rumored to carry a 6.3-inch display.
The largest battery in a Galaxy Note device ever

If a 4,300mAh battery does indeed make its way into the Galaxy Note 10 5G, it'll instantly become one of the largest batteries Samsung has ever used inside a flagship. Not only this, but it'll also represent the biggest battery inside a Galaxy Note device.


For reference, the Galaxy Note 9 includes a 4,000mAh battery while the Galaxy S10+ includes a 4,100mAh alternative. Previous generation flagships such as the Galaxy S9+ and Galaxy Note 8, on the other hand, include 3,500mAh and 3,300mAh cells respectively.


The only Samsung flagships currently equipped with bigger batteries than that of the upcoming Galaxy Note 10 5G are the Galaxy Fold and Galaxy S10 5G. These sport 4,380mAh and 4,500mAh batteries respectively but are also significantly larger than the company's other devices.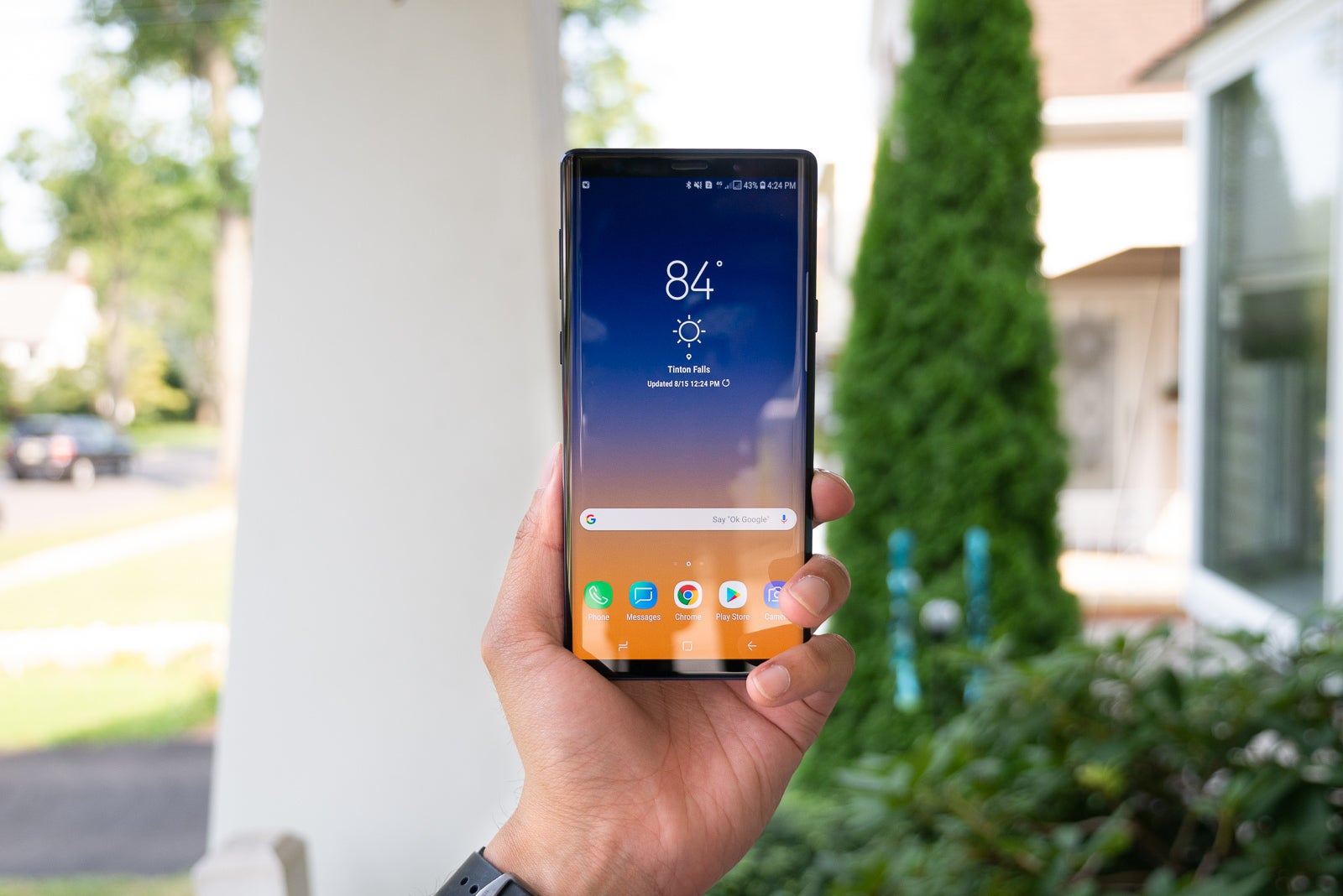 The Galaxy Note 9 includes a 4,000mAh battery
Although not yet released, another device that may surpass the Galaxy Note 10 5G's battery capacity is the
Galaxy Note 10 Pro
and its 5G variant. Rumor has it these smartphones will carry massive 6.7-inch displays paired with 4,500mAh batteries.
Samsung Galaxy Note 10 5G specs, features, release date

Like the Galaxy S10 series that precedes it, the Galaxy Note 10 5G is expected to carry a large punch hole display and minimal bezels. Depending on the region, the smartphone should carry either Qualcomm's Snapdragon 855 or Samsung's own Exynos 9820. These chips will then most likely be paired with 8GB of RAM and 128GB of storage as a minimum.


Over on the rear, the Galaxy Note 10 5G is expected to retain the horizontal camera setup seen on last year's Galaxy Note 9. This time around, though, the flagship may gain as many as two extra cameras. This means that, in addition to the variable aperture and telephoto cameras found on last year's flagship, there could also be a new 16-megapixel super-wide-angle alternative and a Time-of-Flight sensor for improved bokeh imagery.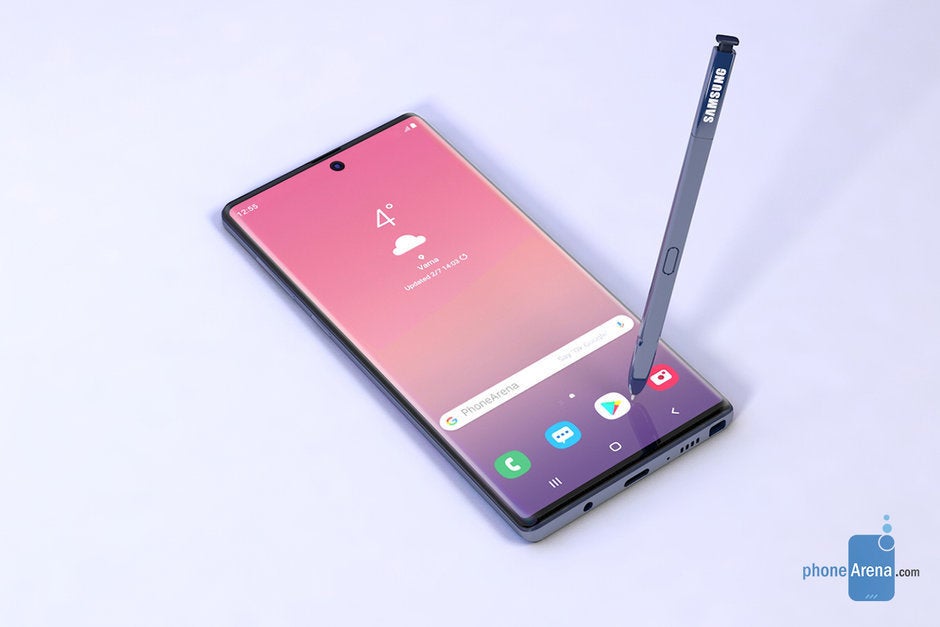 As you'd expect, the Galaxy Note 10 5G will ship with Android 9 Pie and One UI straight out of the box. Rumor has it faster charging will accompany the larger battery and, like all Galaxy Note smartphones, the S Pen is expected to make a return.
Regarding the Samsung Galaxy Note 10 5G's release date, an announcement will most likely take place towards the beginning of August prior to a launch in early September. However, with 5G networks still relatively limited, the smartphone will probably be sold in just a handful of markets.