Sales of 4G smartphones in China expected to be down this quarter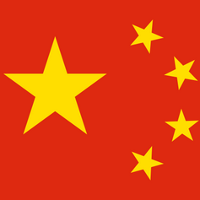 According to a report out of China that was published on Monday, handset manufacturers in the country are facing a grim fourth quarter. Most likely to be negatively impacted are those producing 4G smartphones such as Coolpad, Lenovo and Xiaomi. The tough fourth quarter means that none of these three companies is likely to meet their 2014 shipping target.
This conclusion was made after researches visited both downstream and upstream providers to Chinese smartphone producers during August and September. After a sluggish first half of the year, it was hoped that the third quarter would be the beginning of a turnaround, but that was not to be the case. Part of the problem stems from overproduction of 4G models that took place in the first half of the year. Coolpad, for example, shifted all of its production to 4G handsets in the first half of 2014, which resulted in a heavy backup of inventory in retail channels. After reporting flat sales in Q3, Coolpad cut its orders to the upstream manufacturers.
Lenovo's troubles stem from too many 3G models in inventory. When it started producing 4G phones toward the end of the second quarter, this backup of 3G handsets forced the company to keep production down. Xiaomi saw its momentum slip after slower than expected sales of 4G handsets in the third quarter.
Researchers in China say that the smartphone market in the country has seen its peak and carriers aren't expected to do much in the way of 4G handset promotion in the fourth quarter. Running price promotions on 4G models would hurt sales of 3G phones, making it harder for these manufacturers to reach their targets in 2014.
source:
DigiTimes