Safari on iOS 12 has built-in protection against fraudulent on-screen keyboards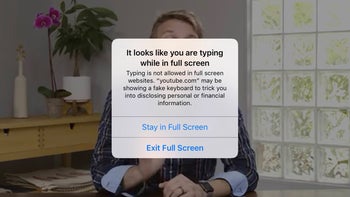 It's totally not unnatural for useful and relatively-new software features of iOS to be continuously unraveled after a major new update. A couple of weeks ago, iOS 12 arrived bringing a trove of useful software innovations, and it doesn't seem like we'd stop unraveling minor new features anytime soon.
While the latest noteworthy one is really a minor feature of its own, one that you might not ever notice, it's still pretty noteworthy due to the fact it shows how dedicated Apple is on protecting users from malicious and potentially fraudulent scenarios. Safari on iOS 12 now features a built-in protection against websites that want to steal your data by imitating the stock keyboard in fullscreen mode and potentially hijacking sensitive login or financial information.
To simulate the feature, open YouTube.com in Safari, start up the video and go into fullscreen mode, then try to tap the screen as energetically as you normally interact with the iOS keyboard. If you do everything correctly, a message similar to the one below should pop up, warning about the potential scam. Of course, since we are visiting a reputable website and there's been no fullscreen keyboard present, you are safe to dismiss this message, but it should really come in handy if you're browsing somewhat shady websites that could harm you buy stealing your data. Hopefully, you will never have to get warned by this message again, but it definitely acts as a reaffirming piece of mind.
So far, we've had issues trying to replicate the useful warning message on iPhones yet it worked pretty reliably on an iPad running iOS 12.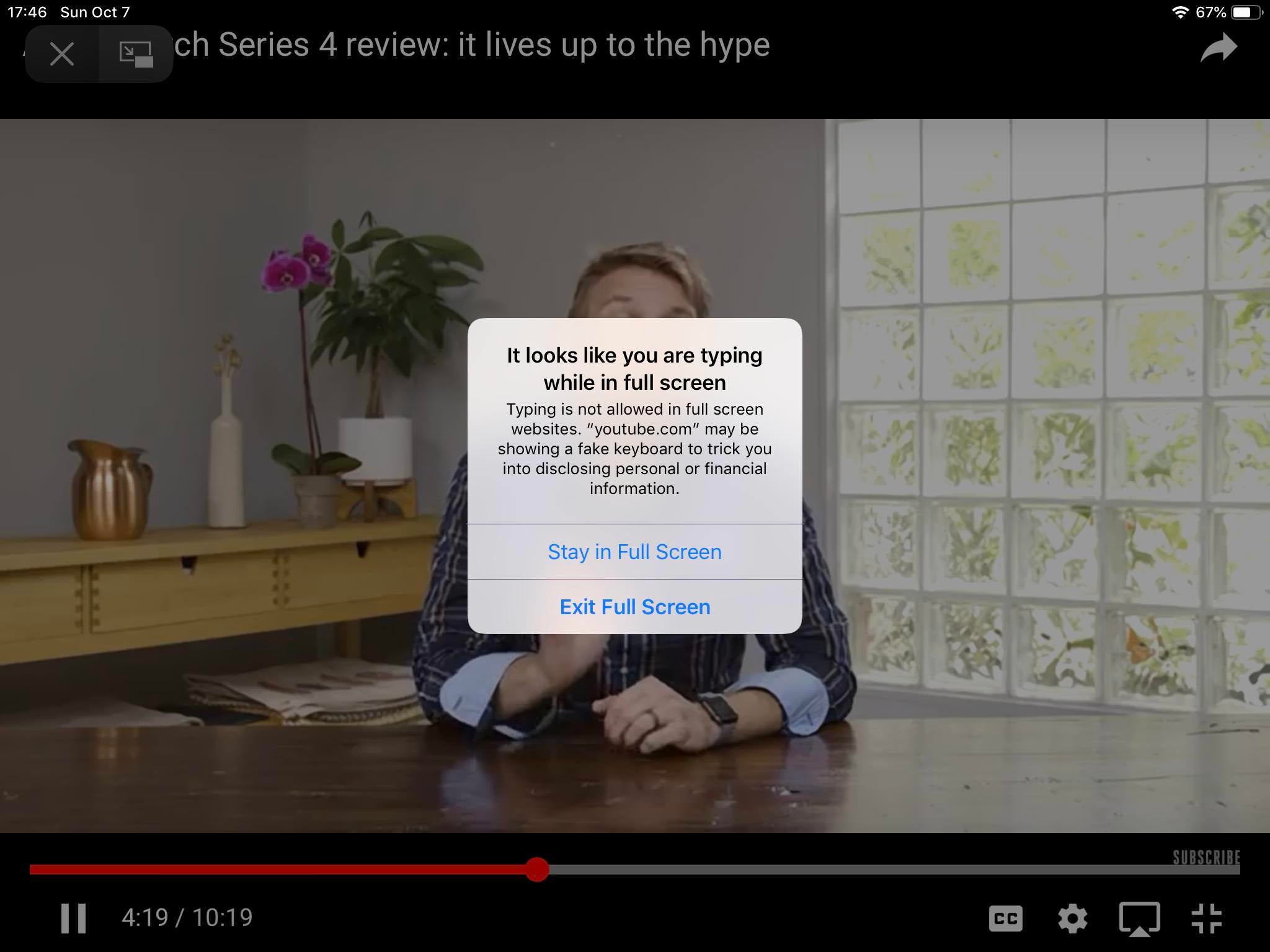 Safari warning about potentially fraudulent on-screen keyboards
source:
Reddit