ST-Ericsson to restructure, possibly be acquired by AMD, Intel, NVIDIA, or TI
5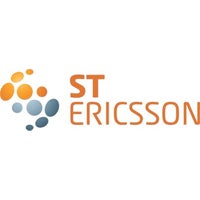 ST-Ericsson, the joint venture between Sweden's Ericsson and France's STMicroelectronics, is planning on undergoing a restructuring event within the next few weeks which may position the struggling mobile chipmaker to be viewed as a "strategic asset" by potential buyers.
The restructuring event is expected to include site closures and major layoffs. This plan to lower costs is due to be unveiled by Didier Lamouche, Chief Executive, by the end of March.
Reuters has reported that potential buyers could include AMD, Intel, NVIDIA, and Texas Instruments. Considering ST-Ericsson is under new leadership, it is anticipated that interested parties will most likely stall negotiations over the course of a year or so in an attempt to see improvement in the company prior to an acquisition.
ST-Ericsson is most famous for its modems used in smartphone, but its NovaThor chipset is a formidable competitor to Qualcomm's Snapdragon processor. As far as what this could imply to a potential buyer, one analyst commented, "The holy grail is to sell an integrated modem with an application processor into mainstream smartphones."
When asked about one company buying out the other or an acquisition by a 3rd party, neither STMicro nor Ericsson chose to comment on the matter.
source:
Reuters