SNOW! is a fun messenger app for instantly exchanging silly face videos, photos, and GIF animations
2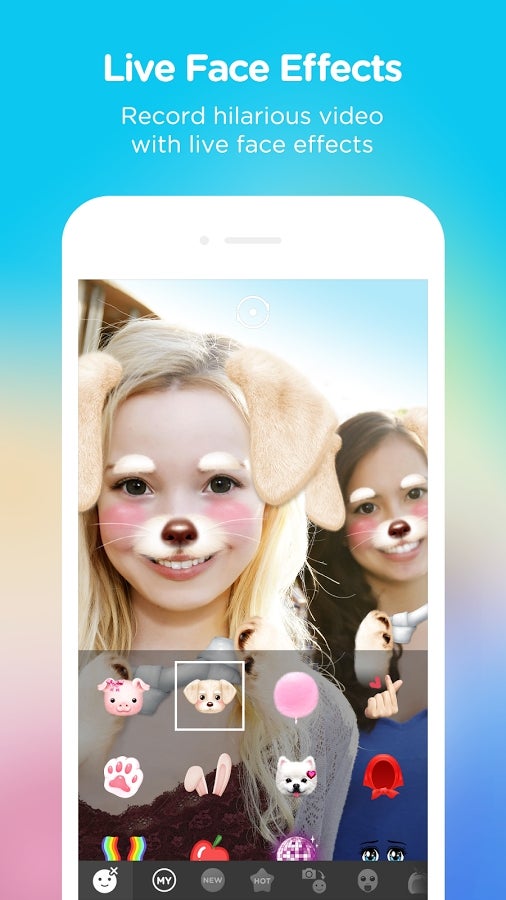 Better than Snapchat?
Messaging is big on mobile. It's so big, the sheer variety of apps that do the same thing in a different manner has gotten completely overwhelming. Well, it doesn't look like messaging will stop growing anytime soon, so we reckon there's room for one more app on any of your home screens. Check out SNOW! People some to love it because it lets them bombard each other with funny face effect videos. It does that without taking ages to process and upload video, and it has a pristine white interface that's easy on the eyes and not a problem to get around
In addition to video-bombing your friends, you can engage in conversations with photos, texts, and animated GIF images – because no self-respecting modern messaging app comes without GIF support these days. But the heart of SNOW! definitely has to be its all-encompassing collection of stickers, special effects, and crazy filters – many of which are available for free.
SNOW! also features a section called LIVE, which shows a history of recent videos, sorted in chronological order. Entries in there will disappear in 24 hours, so there's no trace of the silly fun left. In this destructive line of thought, the photos and videos exchanged between contacts can be replayed only once, and they'll get erased from the LIVE feed after the allotted amount of time passes. Contacts get notified if someone screenshots their hilariously disfigured mug, which might give users some peace of mind.
SNOW! is free and can be downloaded on Android and iOS.
ALSO READ
Recommended Stories