Rugged and armor cases for the iPhone X: protect your investment
4

That iPhone X sure is a pretty gem, yeah? It would be a shame if something happened to it...
Oh, no, wait, we're not threatening you — it's just that your $999+ investment has a slippery glass back and a huge chance that whatever side it falls on might cause a break. This may not be an issue in your everyday life if you happen to live a more peaceful lifestyle, but it's a good idea to think about an armor case if you happen to go on long journeys from time to time, or hikes, bike rides, or just tend to bump against hard surfaces on a regular basis.
Whether you tend to put your phone in harm's way too often or you just want to have a shell lying around for when the occasion comes up, we've got a selection of armor cases here, just for you. Check them out!
Spigen Tough Armor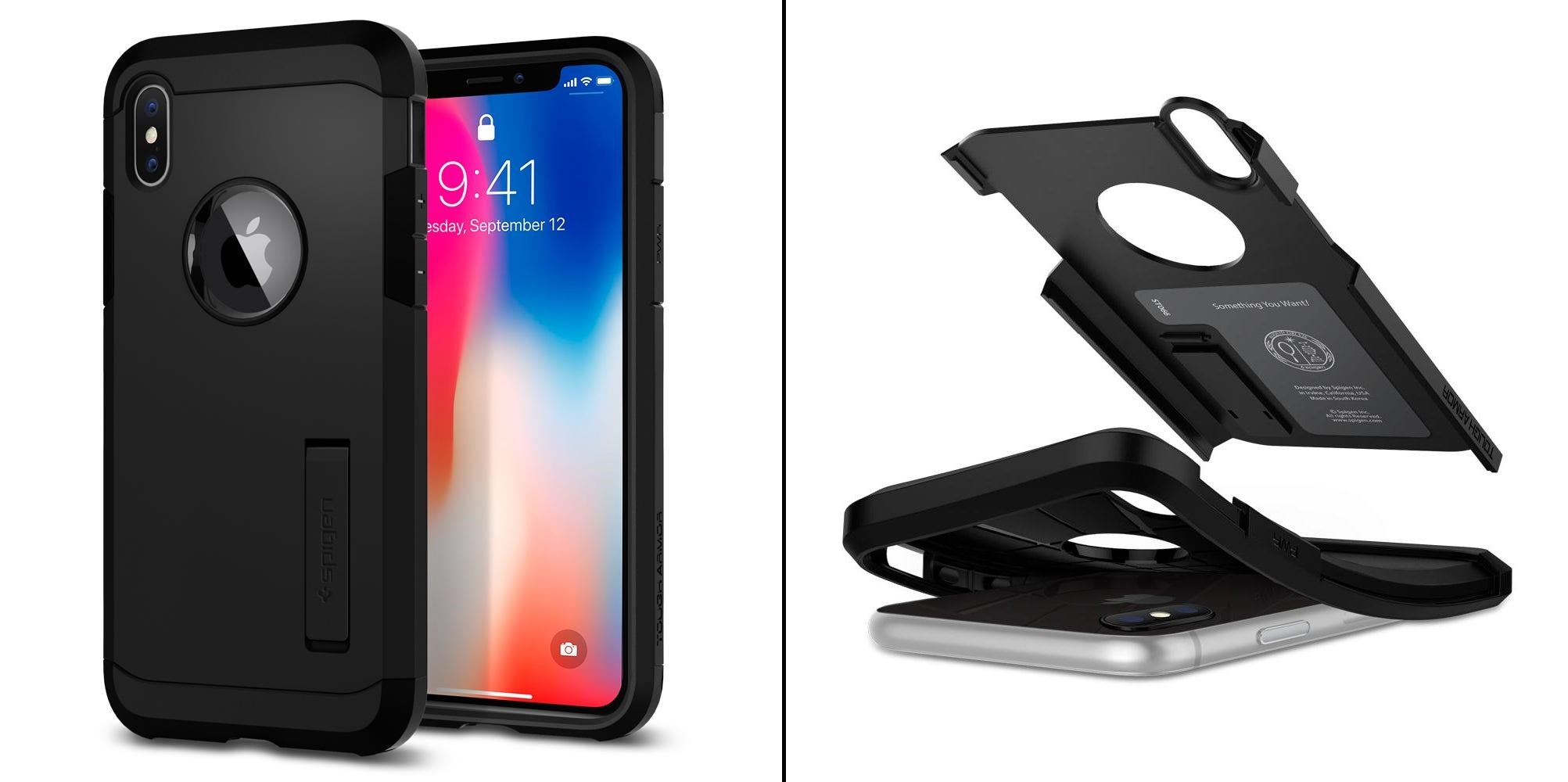 Spigen's Tough Armor series has long been synonymous with rugged phone cases. The updated models have rounded-off corners for better ergonomics and now feature a kickstand. The case is fully compatible with Spigen's own tempered glass screen protector, which is a separate buy if you want to get that full phone coverage.
Spigen Rugged Crystal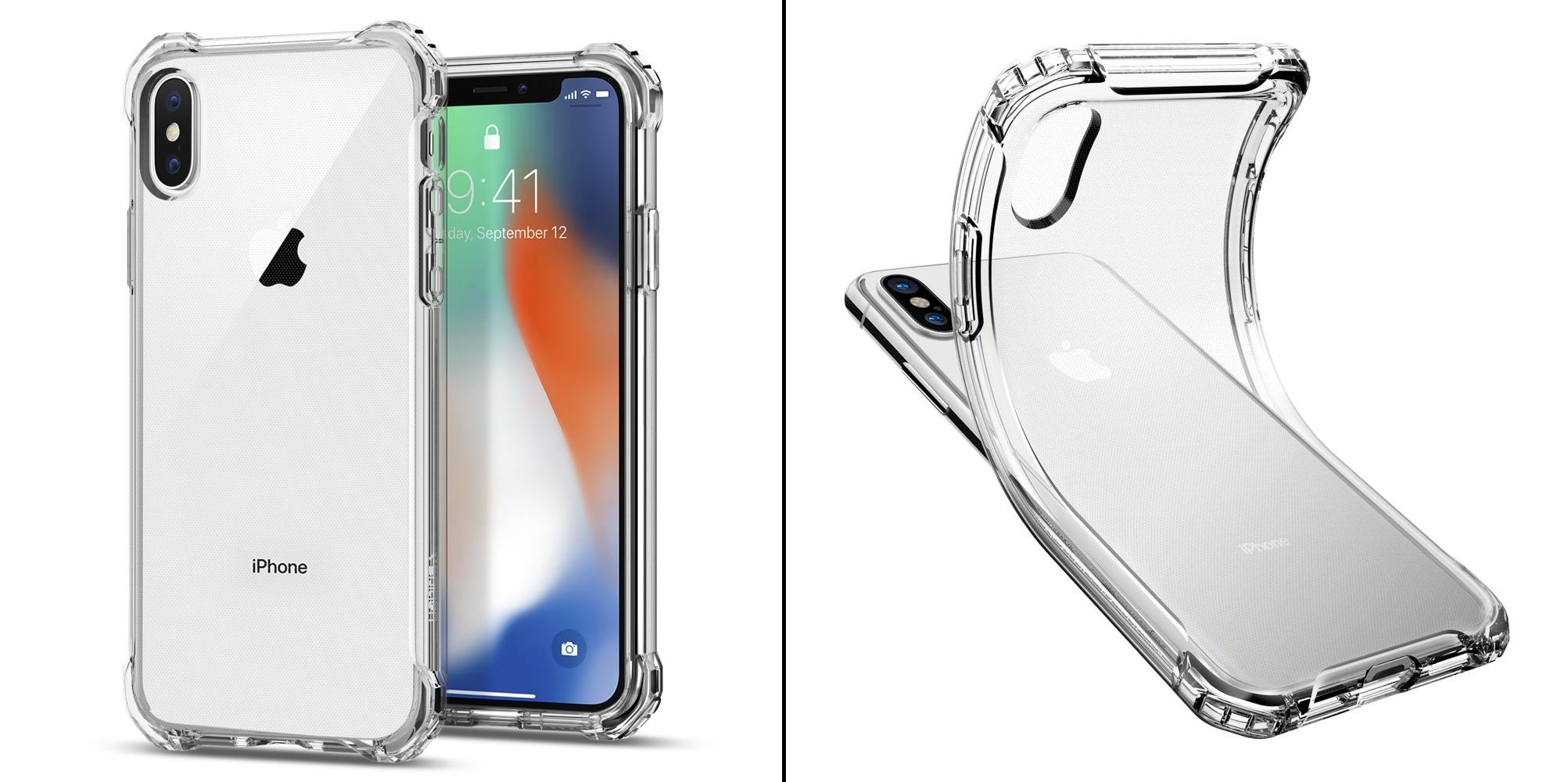 An evolution of the Rugged Armor, the Rugged Crystal is an entirely transparent case. Easy to slip on and take off, it's extremely grippy and slim enough to not get in the way. Also fully compatible with Spigen's screen protector.
Lifeproof Slam

Lifeproof has been specializing in armor cases since forever and the Slam is the latest evolution of the company's design efforts. It's a thick frame in duo-tone finish that is completely drop-proof, according to the company, and can be bundled with a belt clip, bike mount, or suction mount — each sold separately.
Lifeproof Fre

A more classic Lifeproof design, the Fre covers the phone front and back as an entirely water- and dust-proof case. Needless to say, this one is tough to beat if you are hiking across dirty trails. Also available in a variety of vibrant colors.
Otterbox Pursuit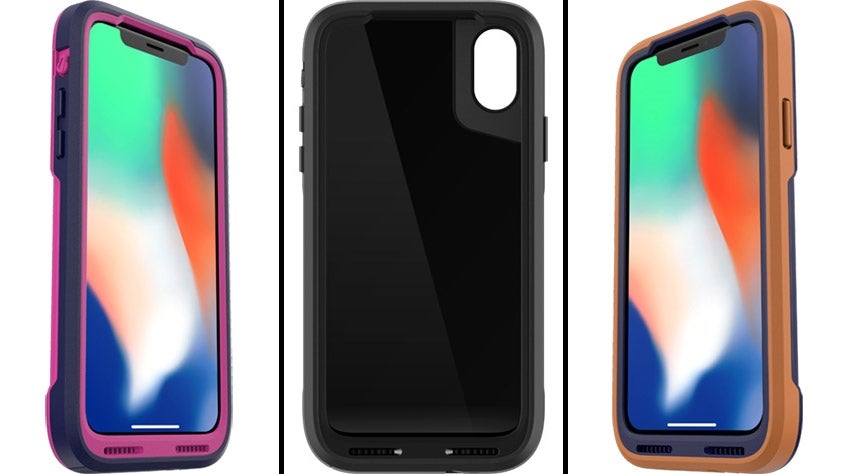 The Otterbox Pursuit is another case that offers an integrated screen cover and sealed camera module to reduce contact with dust and sand particles.
Otterbox Statement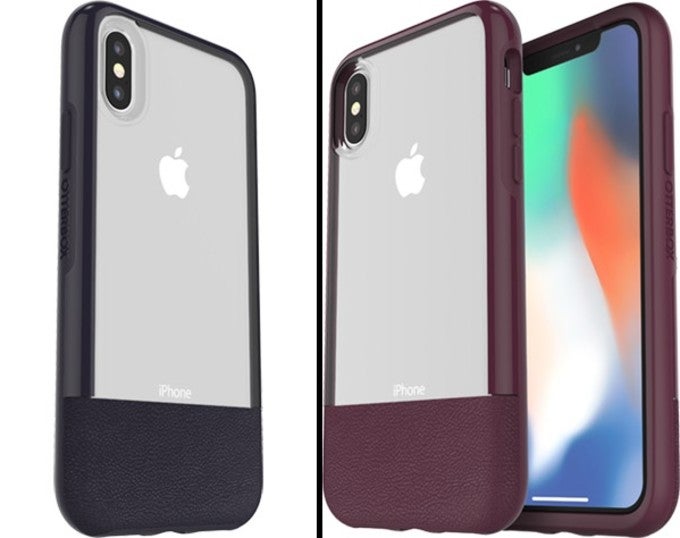 Another defensive case by OtterBox, this one has a huge transparent slab on its back to show... well the iPhone X, of course. But instead of just being a transparent back, its bottom side is finished off with a faux leather shell to add more grip and some character to the case.
VRS Design High Pro Shield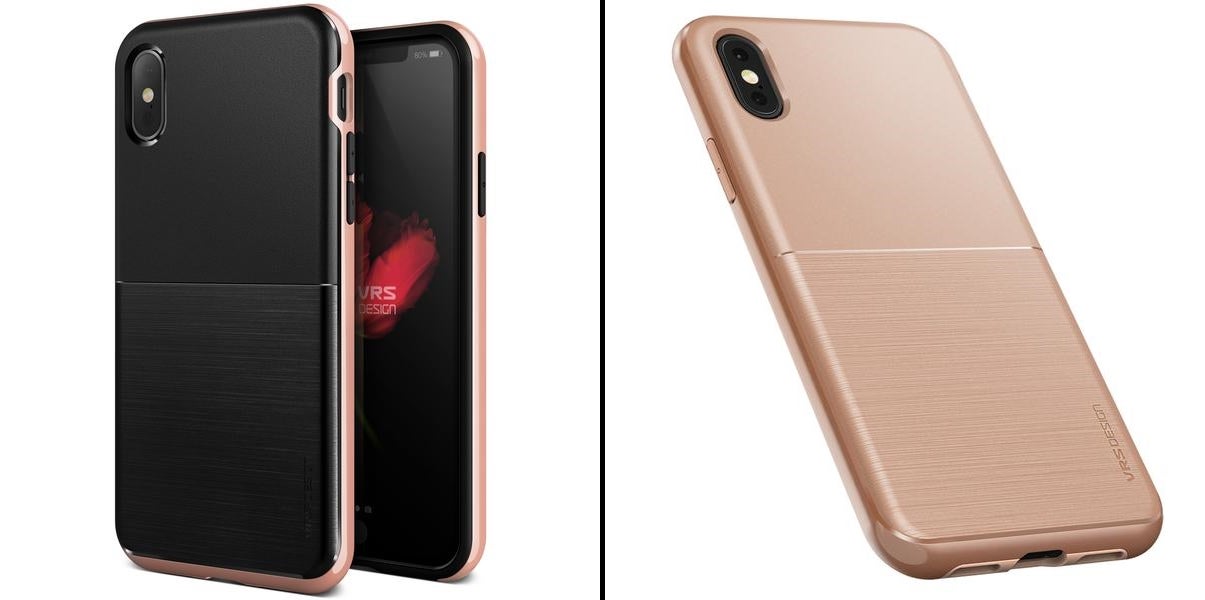 A more classic-looking armor, with a hard plastic frame and soft shell. We've got two different textures on the back of it for some flair as well as 6 different colors to choose from. That includes the Blush Gold, which we never saw on the iPhone X!
Incipio Carnaby Esquire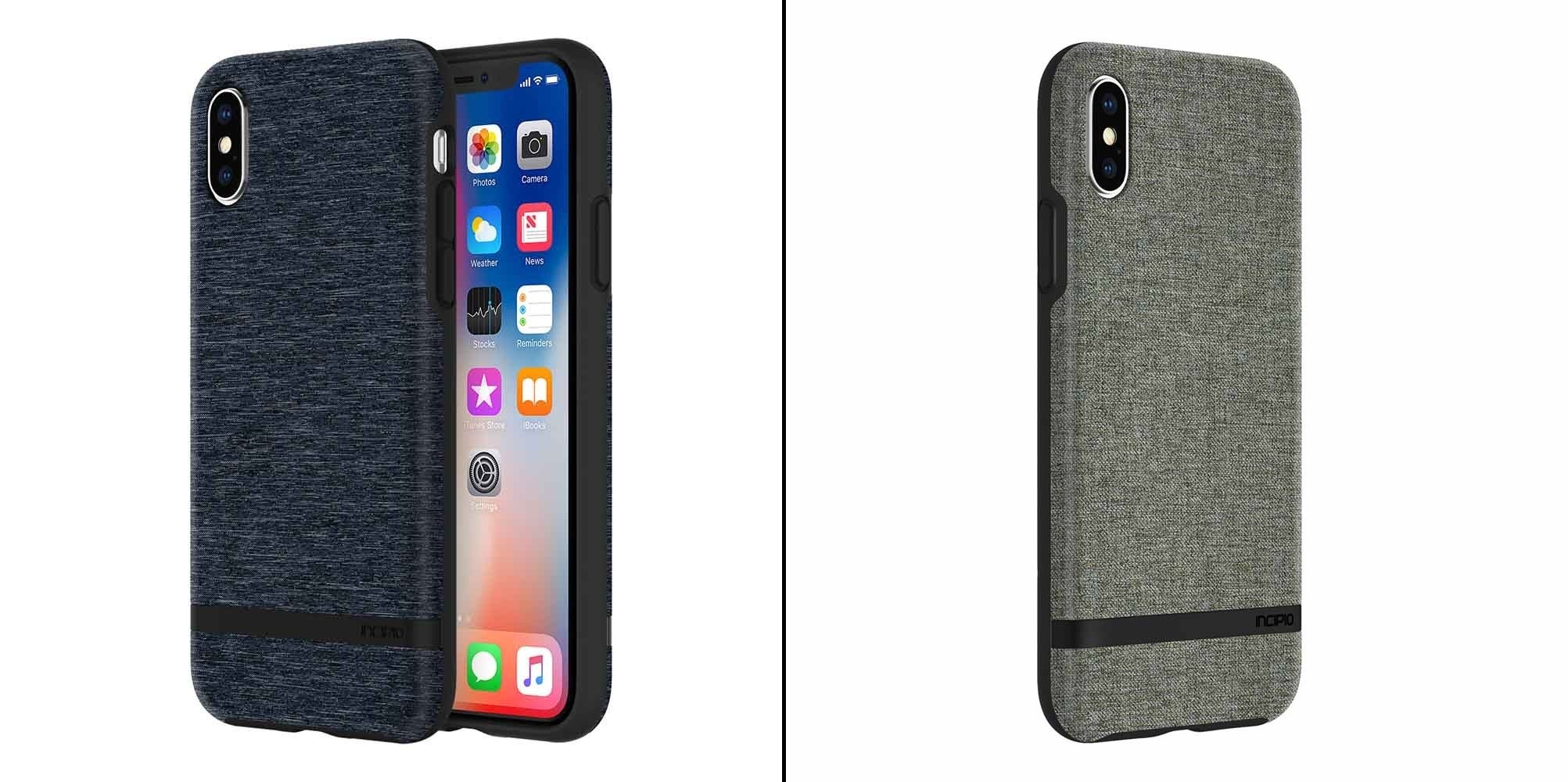 Incipio's Esquire is a more stylish type of rugged case in the sense that it comes with a soft cotton texture wrapped around its protective hard shell. If you're looking for a unique look for daily usage alongside ruggedness, this one is a nice choice.
Incipio DualPro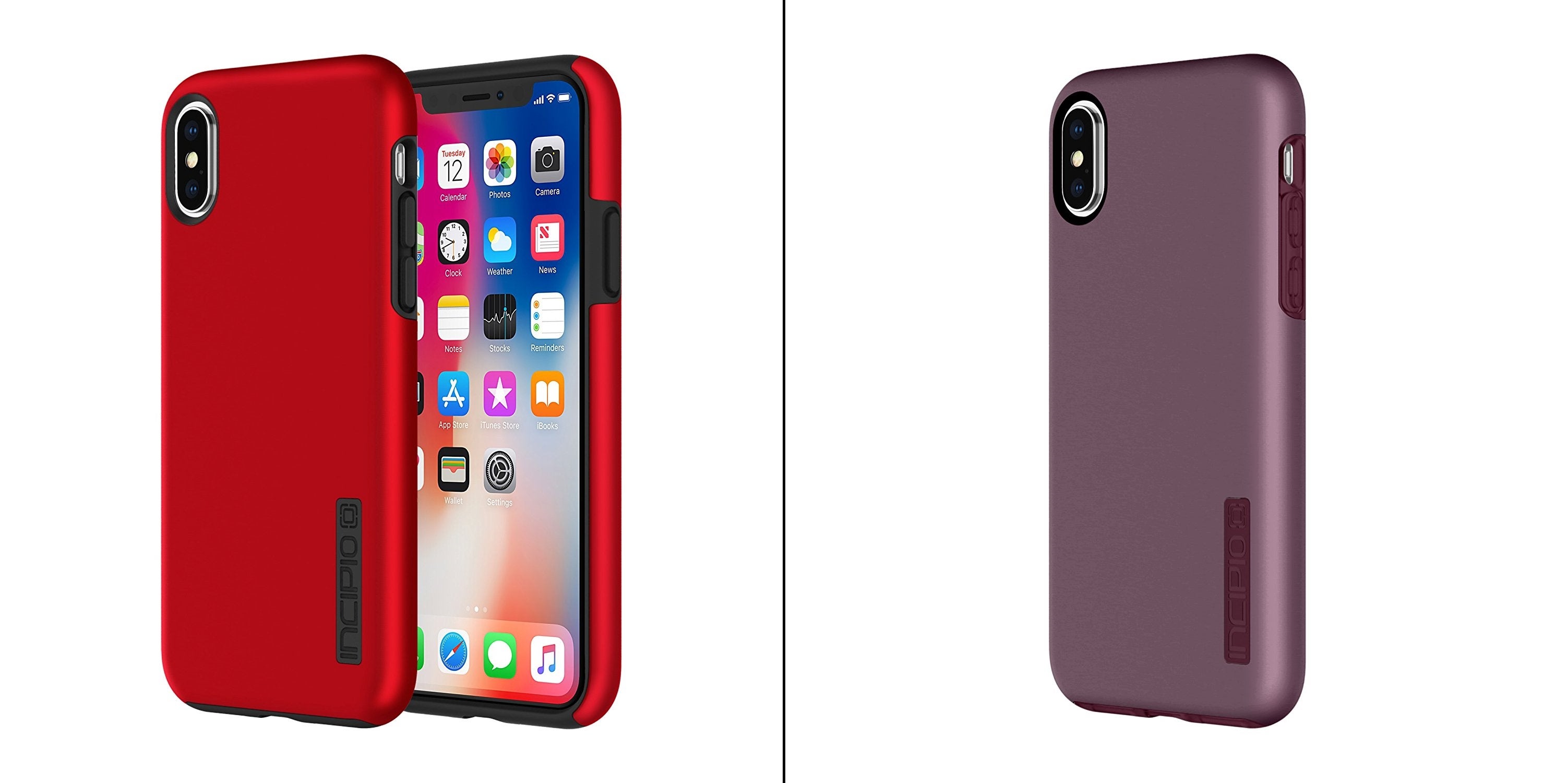 The DualPro is a rather standard-looking shell with rounded sides for an ergonomic grip and easy slip in and out of pockets. It also comes in 9 different colors, including a vivid red, two variations of pink, a cool green, and some more.
Olixar X-Ranger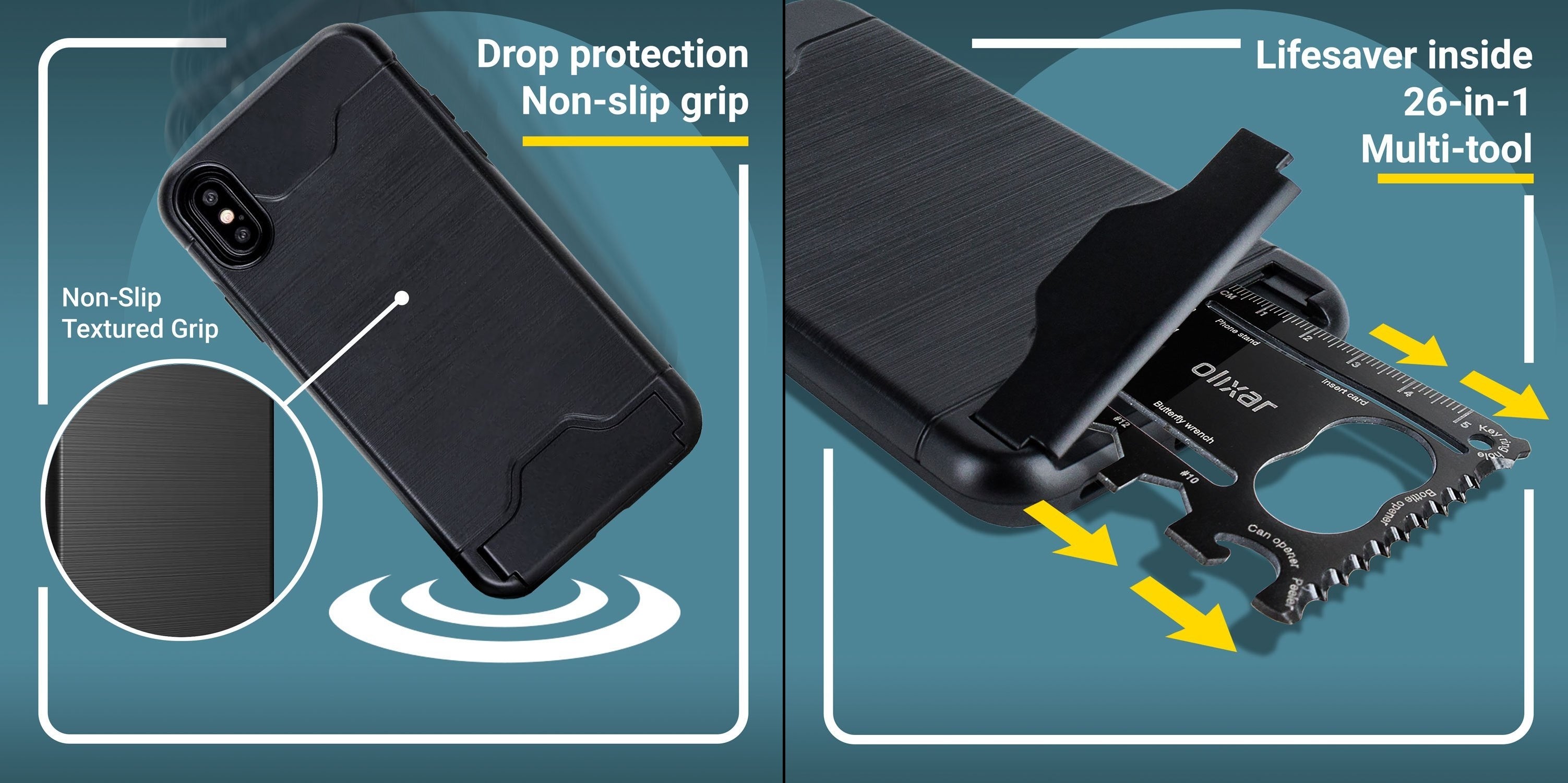 A protective case with a "trunk" compartment, which holds a credit card-sized, 26-in-1 multitool. The case itself has a grippy texture and shock-absorbing cushions inside. The flap on its back doubles as a kickstand and you can use the compartment as a mini wallet as well.
Caseology Nero Slim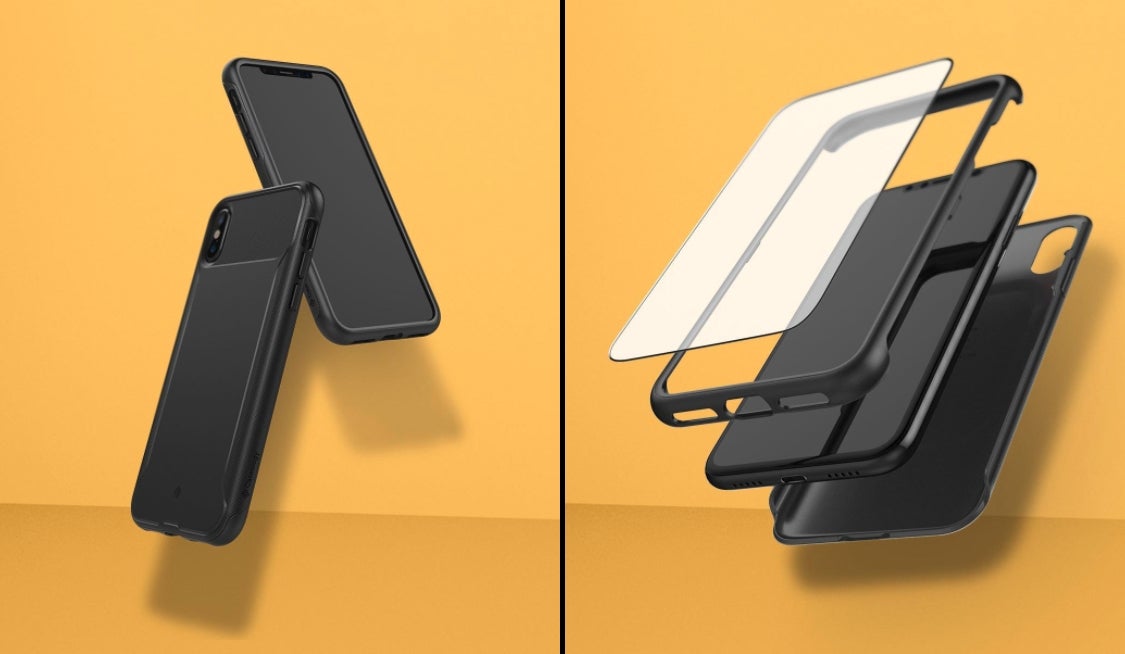 The Nero Slim provides full protection with a plastic shell, TPU bumper, and an included tempered glass screen protector, basically wrapping itself fully around your precious iPhone X. Some accents on the back and textures around the sides keep it looking interesting and provide better grip to boot.
Casetify Essential Impact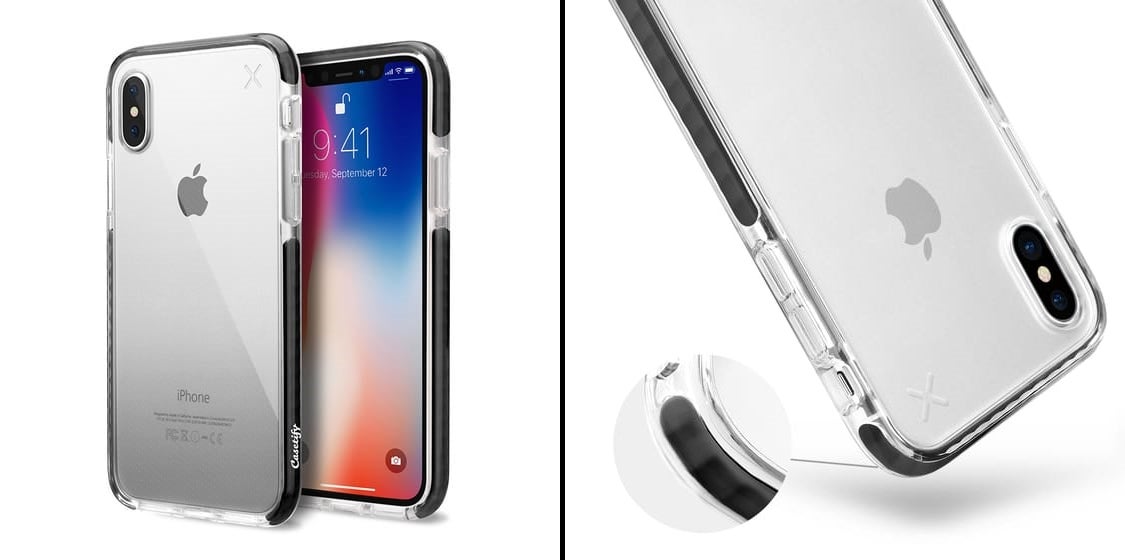 The Essential Impact is a transparent case with grippy rubber sides, which still protects your iPhone X quite well if it happens to do a pavement dive. With shock-proofing and protective lips where it matters, it's a reliable armor case that manages to stay reasonably thin.