Report: LG G3 Android 6.0 Marshmallow update coming next month to users in Poland
5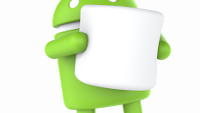 A few weeks ago, the LG G4 started receiving its update to
Android 6.0 Marshmallow in Poland
. According to a new report, Poland will once again be LG's test market for an Android 6.0 Marshmallow update, this time for the
LG G3
.
According to a new report from Poland itself, the LG G3 Android 6.0 Marshmallow update is scheduled to roll out somewhere between 16 and 18 December.
The LG G3 is said to receive an implementation of Android 6.0 Marshmallow that's not too different from that of the LG G4 in terms of user interface. Unfortunately, however, the source also says that LG is encountering some problems at the moment, as the software is far from being perfectly optimized. That being said, with about a month to go before LG allegedly starts testing the new LG G3 update in Poland, there's reason to believe that the manufacturer will be able to work out any imperfections in the formula by the time update rolls out globally.
Although it has certainly lost some of competitiveness in the high-end segment of the phone market as time passed, the LG G3 still remains a very powerful handset to this day. In the present, the LG G3 is being offered at
discounted prices
as part of multiple promotions, and we wouldn't be surprised to see the phone make its way into several Black Friday deals this year.
What do you guys make of this? Excited that your LG G3 is about to get updated to 6.0 Marshmallow?