Reader's Digest app now available for iPad
We know that the name Reader's Digest may conjure up images of your parents or grandparents with an oddly small periodical, but Reader's Digest wants to be part of the modern world. So, the official Reader's Digest app has been released for the iPad to allow your parents and grandparents the ability to read the publication on their shiny new tablets. We kid, of course, Reader's Digest has been one of the more respected publications for decades, and has interesting content for all ages.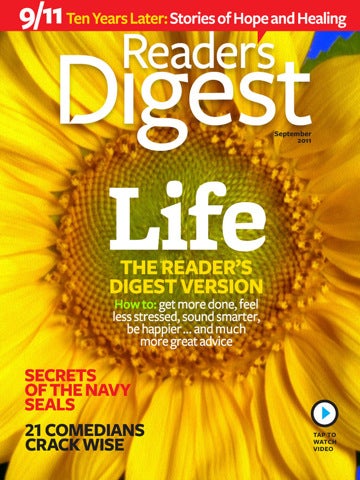 The iPad app will feature:
Eight original videos and animations
Excerpts from six new books
Exclusive Reader's Digest videos and slide shows
All-new Word Power game calculates your score, then lets you reset the quiz to challenge friends
The latest news and tips on health, travel, family, home, and money from ReadersDigest.com, updated hourly on the Daily Digest page
Bonus cartoons from our archives and a daily RSS humor feed
Ability to e-mail your favorite joke, funny true story, or quip to friends, right from the app
So, as you can see the Reader's Digest app is looking to add value to the app with video and games on top of the usual content. The trouble is that a subscription will cost you the same $14.99 per year whether you currently have a print subscription or not. Existing print subscribers will get 6 months free in the app, but after that you'll have to either pay $1.99 per month, or the full-year subscription fee. Many other publications have package deals for both print and digital, so it's odd to not see it here.
The Reader's Digest app is free in the App Store.