Radio Shack to lose the Radio?
7

A long time American retailing icon is about to undergo a change. According to Engadget, a tipster has informed them that starting this week, Radio Shack will start taking the "Radio" off of its' name and the stores will be known as The Shack. Storefront signs will start to get changed later this year. The old name harkens back to an earlier time when Americans got most of their news, sports and weather from the radio. Now, the store sells phones that give you the same information over a mobile browser. In fact, T-Mobile will be joining The Shack on August 19th as we have
reported
.
To celebrate the name change, The Shack is holding a coast to coat party between New York's Time Square and San Francisco's Justin Herman Plaza. 14 foot high laptops, one at each location, will show streaming video from their webcams, back and forth between the two cities. Admission is free and the festivities take place from August 6th through August 8th. The event is being called The Shack Summer Netogether. For more info on the party, check out the link source.
source:
RadioShack
via
Engadget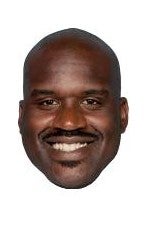 Not this Shaq!