RIM working on browser with full support for Flash; AT&T to launch Onyx on Black Friday?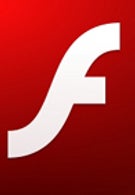 Earlier this month, we
informed you
of plans that RIM had to make the BlackBerry browser experience as good as that experienced with mobile Safari. Now BGR is saying that it has confirmed that the Canadian manufacturer is working full Flash and Silverlight support into the BlackBerry browser. Note that we say full Flash support-not Flash lite or some half baked version of it.
The bad news is-and you just knew there would be some bad news-that this probably won't see the light of day until next summer. BGR has been told by RIM that the latter needs to have its devices access faster speeds (LTE and HSPA) for this browser to work correctly. Apparently, the manufacturer already has been able to get download speeds of 10Mbps using LTE test equipment and next generation BlackBerry handsets in a test lab.
BGR also had one other piece of BlackBerry news. They say that the 9700 Onyx should reach AT&T in time for the Black Friday shopping frenzy as long as testing goes smoothly. With any luck, you might be able to relax in that big arm chair, digesting the previous day's Turkey dinner, zoned out on NFL Football and playing with your new trackpad.
RIM BlackBerry Onyx 9700 Preliminary Specifications
source:
BGR