RIM kicks off JanuBerry 10 days of giveaways promo: you can win PlayBooks, Berries, others
0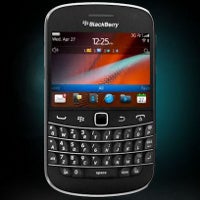 RIM might not be in its best health, but it still has a pretty huge and loyal following in the States and Canada, and that's where it's launching its latest promo - giving away BlackBerries, accessories and others in the next 10 days.
The rules are simple - RIM asks you a question, you answer on Twitter, and if your tweets happens to be the 10th correct answer, you win.
And here's what's on the table for you:
3 BlackBerry Bold 9900/9930 cases
15 case of RIM choice codes
3 BlackBerry Torch 9850s
20 BBMing Gloves
4 BlackBerry PlayBooks
5 BlackBerry Beanies
Now, we have to underline that this is limited to the US and Canada (except for Quebec). So make sure to follow and keep a close eye on RIM's Twitter account, it could be well worth it.