RIM investigating more message delay reports, this time - not system-wide
2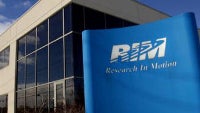 After the massive outage suffered a couple of weeks ago at RIM, the company is now
investigating new reports about delayed messages
for some users. The Canadian phone maker clarified that this is not about a second outage similar in scale to the first one.
"We're getting reports that some users are experiencing delays. We're investigating and will update you ASAP,"
RIM said on Twitter.
Later on, the company confirmed that this is
not a system-wide outage
, but rather the reports are based on users complaints in Europe, Middle East, India and Africa, but not North America where a second outage would hurt the most. It's not yet clear whether the BBM and email delays are due to another failure of the company's UK servers as was the case last time.
RIM's servers failed leaving users without mobile data, email and messages for four days and the situation got ugly when it reached corporate America, still heavily dependant on BlackBerries.
Those delays come at what's probably the most crucial time for the company as it is moving to transfer to new BBX-based smartphones. Sadly, that's reportedly also accompanied with product delays and a declining share price.