RIM has good first quarter but revenue fails to meet expectations; 2 new devices coming
4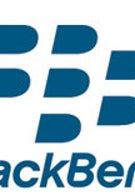 Like cellphone fanatics, Wall Street traders are a fickle lot. And both groups demand perfection. RIM reported higher than expected earnings for its fiscal first quarter, $1.38 per share vs. estimates of $1.34. But the stock still fell on the news because revenue, at $4.24 billion-while up 24% year over year-was off from the expected $4.35 billion. The good news was that phone shipments rose 43% in the three month period to a company record 11.2 million phones, bringing the total number of BlackBerry phones shipped to over 100 million units. Showing a good handle on costs, profit margins were 45.4%, up from 44.5%. 4.9 million new BlackBerry accounts were opened in the quarter bringing the total to approximately 46 million people.
The company said it will have two new phones coming out this year, one in the summer and one in the fall. While no model numbers were mentioned, most BlackBerry fans are hoping that the company soon launches the Bold 9800 which is expected to be a touchscreen model with a sliding portrait QWERTY keyboard. The phone will be running on the BlackBerry OS 6.0 with the new WebKit browser that RIM has been working on. The Bold 9800 has picked up a nice-sized online buzz and, as we
reported
, is expected to be released on AT&T as the manufacturer's strongest competition for the iPhone and the new batch of super spec'd Android phones.
RIM BlackBerry Bold 9800 Preliminary Specifications
source:
FierceWireless