RIM continues its job-cutting spree - 95 employees are shown the door in Bedford, Nova Scotia
3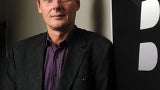 Ever since RIM entered its big slump, it's been cutting jobs left and right, trying to achieve savings and a smaller, more flexible workforce. Compared to the previous set of layoffs, which
let about 3000 employees go
, this new one is much lighter, targeting "just" 95 jobs. Nevertheless, we're sure that this isn't much consolation to those affected.
The employees that are being laid off are from RIM's Bedford facility in the Canadian province of Nova Scotia. Thankfully, the province's minister of economic development has stated that support will be provided to those who lost their jobs.
An interesting detail surrounding the layoffs surfaced, though, which managed to catch the media's attention. According to one of the impacted employees, who received an email the night before she was dismissed, the company's attitude towards them has been very cold and impersonal:
We've had all the telltale signs that more layoffs were coming and this really caused anxiety and stress among the workforce. You know from the email that if your meeting is on the first floor, it's not a pep talk. It's inevitable it will be a presentation of your package.
The former RIM employee goes on to add:
It's kind of like leading the lambs to the slaughter. You're brought into a room with other people, some of whom you don't know because they're part of other teams. There is no individual attention, so you don't really feel free to express your concerns and feelings or ask questions.
Immediately after the "meeting", the employees have been escorted out of the RIM offices, and that was that. As you probably know already, all of these layoffs are part of the manufacturer's grand plan to save about $1 billion in annual costs.
source:
MobileSyrup
Recommended Stories