RIM to lay up to 3000 employees off on August 13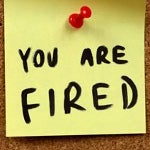 According to unofficial sources, RIM is prepping up to part ways with about 3000 of its employees on August 13. If the rumor is to be believed, those who are currently working on the upcoming BlackBerry 10 or enterprise sales should feel relatively safe for their jobs. The positions which are being eyed my the management include customer service, non-enterprise sales, human resources, Global Repair Services and even marketing.
Earlier, RIM announced plans to cut about 5000 jobs in its quest to saving $1 billion in annual costs (the same quest that persuaded the manufacturer to sell one of its company jets). And after laying 2000 off, the company is now prepping up to send 3000 more home. Will this help the company survive the slump? Having a small and flexible team does help in such dire situations, although RIM has reduced its personnel quite dramatically, going from about 16,500 employees to 10,000 in just a few months. Let's hope it's for the better.
source:
Cantech
via
MobileSyrup