Qwiki for iPad brings the visual learner's dream to your tablet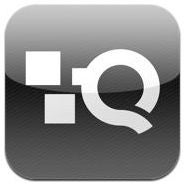 Wikipedia is the amalgamation of what the Internet was meant to be: a community of shared knowledge for the free dissemination of information. But if you're not a fan of reading, or you're more of a visual learner, then Qwiki is the answer. And now, the visual and auditory resource is available for your iPad.
Qwiki for iPad brings the 3,000,000 documented topics to your tablet, making use of your device's stunning graphics. It's like having your own documentary crew on hand to keep you up to date with the world around you.
If you've never used Qwiki before, they describe it as a collection of "concise, interactive summaries of millions of people, places and things". The interactive controls allow you to change the pace of information, so you don't feel rushed or bored. And unique to the iPad is the Lightweight Qwiki format to minimize lag on cell connections.
source:
iTunes
via
Gizmodo