Qualcomm starts making iPhone LTE radios soon, will need lots of 28-nanometer silicon
43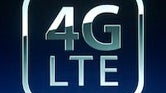 One of the features expected to finally arrive on the iPhone with the smartphone's next iteration is
LTE connectivity
. According to
DigiTimes
, production of the needed radios is to begin in the very near future. Qualcomm is the manufacturer burdened with the task, the source clarifies. The LTE radios will be made at the TSMC factory using 28-nanometer process, and about 10,000 12-inch wafers will be required.
Those 10,000 wafers are actually quite a lot – about a third of the foundry's capacity. That is also about as much as NVIDIA will need for its chips, which is bad news for the rest of the companies in need of 28-nanometer wafers. In addition, the TSMC foundry is where Broadcom will be making the Wi-Fi chips, expected to be fitted inside the upcoming new iPhone, which will make meeting the demand for 28-nanometer silicon even
more difficult than it already is
.
All in all, 28-nanometer chips are likely to be in low supply until TSMC manages to ramp up its production to 50,000 per month, which is expected to happen before the year's end. It is said that over $8 million have been invested in order to make that possible.