Qualcomm roadmap for 2020 includes 5G SoCs for the Snapdragon 8, 7, and 6 Series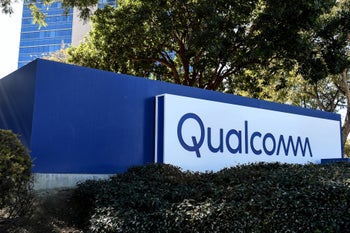 Qualcomm made several announcements today at IFA. First, the company introduced the world's first 5G chipset that incorporates a modem, RF transceiver, and RF Front-end. Called the Snapdragon 5G Modem-RF System, the chipset uses a "system-level approach" that will help Qualcomm's customers achieve "high 5G performance" with more efficient use of power. The current version of the chipset is the Snapdragon X55 5G Modem-RF System, which employs the Snapdragon X55 5G modem. The latter supports both mmWave 5G and Sub-6GHz 5G networks. The component is being billed as a comprehensive modem to antenna 5G solution. The Snapdragon X55 5GModem-RF System is being shipped now to phone manufacturers and will be found in smartphones, 5G PCs, tablets, mobile hotspots, automotive and other commercial products starting late in 2019.
"Years ago, we recognized that enabling 5G requires an evolved design strategy and that a component-focused approach is no longer sufficient to achieve the device or network performance that users and operators expect. We adopted a systems paradigm and invested early-on in developing the mobile industry's first comprehensive solution spanning from modem to RF front-end to antenna. This holistic systems approach allows for unique techniques and optimizations that drive high 5G performance and power-efficiency while maintaining ease of design for our customers."-Durga Malladi, senior vice president, and general manager, 4G/5G, Qualcomm Technologies, Inc.
FEATURED VIDEO
The company says that it plans on expanding its offerings for the Snapdragon 8 Series, 7 Series and 6 Series in 2020. The chips will include the aforementioned Snapdragon 5G Modem-RF System which as we've already pointed out, currently includes the Snapdragon X55 5G modem (with support for mmWave and Sub-6GHz 5G networks), an RF transceiver and RF Front-end. The current flagship Snapdragon 8 Series (Snapdragon 855) is already powering 5G devices introduced globally this year. Information about the next-generation Series 8 5G Mobile Platform (the Snapdragon 865) will be announced later this year.
Manufacturers like LG, Motorola and HMD Global (Nokia) are working on 5G devices powered by the Snapdragon 7 Series 5G SoC
The Snapdragon 7 Series 5G SoC is built using the 7nm process and includes 5G integration along with features normally found on "premium-tier" chips. These would include the latest Qualcomm AI Engine and certain features belonging to the Qualcomm Snapdragon Elite Gaming platform. It also will support all regions and frequency bands. 12 manufacturers are working on 5G devices that will be equipped with the integrated Snapdragon 7 Series 5G mobile platform. Such companies include Oppo, realme, Redmi, Vivo, Motorola, HMD Global (Nokia licensee) and LG Electronics. Sampling of these chips started in the second quarter this year and Qualcomm has moved up the release to the fourth quarter of 2019. New devices running this SoC will be launched shortly afterward, and Qualcomm says that it will release more information about this component later this year.
Qualcomm says that the Snapdragon 6 Series 5G Mobile Platform will make 5G more broadly available as manufacturers seek to offer 5G capable phones around the world. What this really means is that the Snapdragon 6 Series 5G chipsets are more affordable so manufacturers can use them to power less expensive 5G enabled phones in certain developing markets.
"Qualcomm Technologies delivered the world's first and most advanced 5G mobile platform including the first comprehensive Modem-RF System to accelerate 5G commercialization in 2019. And we are uniquely positioned to accelerate 5G commercialization to scale globally with our OEM and operator customers with expanded mobile platform offerings across our Snapdragon 8 Series, 7 Series and 6 Series in 2020."-Alex Katouzian, senior vice president and general manager, mobile, Qualcomm Technologies, Inc.
Lastly, Qualcomm also introduced today its QTM527 mmWave antenna module for the Snapdragon X55 5G Modem-RF System. This module will allow mobile carriers to offer fixed internet broadband services to homes and businesses using their existing 5G network.