Quad-core Snapdragon processor and 720p display on a $313 smartphone? Sure, but only in China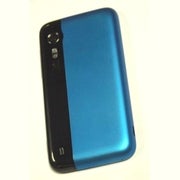 So, how much does it cost to buy a high-end Android device? About $500, perhaps even $600 on average, unless you sign a 2-year carrier agreement. If you live in China, however, $313 might be enough to buy an Android smartphone with specs that can make geeks drool.
It is rumored that the next gen Xiaomi phone, also known as the MIUI MI-2, will be equipped with a quad-core Snapdragon processor and a 720p display of an unspecified size, all the while carrying a price tag of 1,999 yuan (about $313). Not bad for a smartphone that will most likely get Android 4.1 Jelly Bean. In fact, if these rumors come to pass, the MI-2 will be the most affordable quad-core smartphone on the Asian market. Another rumored MIUI MI-2 hardware specification is the 8-megapixel camera on its back, complemented by a dual LED flash. Sadly, a front-facing camera is nowhere to be seen.
For those not familiar, the first Xiaomi phone was a handset for the Chinese market aimed at smartphone enthusiasts. It came with awesome specs for its time, a relatively low price, and the heavily customized MIUI ROM based on Android 4.0. Reportedly, it sold well, and it won't be surprising if the successor follows suit.
Of course, considering the device's price point and hardware specifications, we are guessing that build quality has been sacrificed in order to keep production costs low. But then again, we are dealing with a rumor here, meaning that the next Xiaomi phone could be quite different than what is being described.