Project Fi to end text forwarding feature on September 12th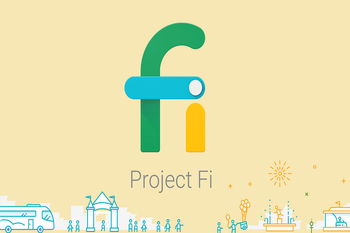 Google's Project Fi MVNO has sent out an email to certain subscribers, giving them a little bit of bad news. Text forwarding will no longer be available to Project Fi members starting on September 12th. With this feature, texts sent to a customer's Project Fi number are automatically forwarded to other numbers set by the customer to receive them.

Project Fi says that even after it stops offering text forwarding, subscribers will still be able to use call forwarding to transfer calls to a pre-selected number or numbers. The forwarding features are used by Project Fi members who might use a different phone for business but need to receive all of the text and calls sent to their personal handsets. This way, they don't have to carry around multiple devices during the workday.
"Text forwarding is going away.

We're reaching out to let you know that Project Fi's automatic text forwarding feature will be turned off on September 12, 2018.

The way it is now Currently, any text messages sent to your Project Fi phone number automatically go to numbers you set up for text forwarding. You've got at least one number set up.

After September 12, 2018 Texts won't be forwarded anymore, but call forwarding will still work.

To review the number(s) you have set up for text forwarding, go to your Fi account's settings for call forwarding."-Project Fi
If you need to continue automatic forwarding of your texts, Android users can use the Auto Forward SMS app from the Google Play Store. This is a paid app that costs $1.99, and it can be installed by clicking on this
link
. We couldn't find an app for iPhone users that forwards texts (as opposed to mirroring them on a second device). Still, those with iOS can try the MySMS app that does mirror texts on a second iOS device. That free app can be installed from this
link
. Neither app would be necessary if Project Fi had decided to continue offering text forwarding. The MVNO never did explain why it is stopping the feature.