Prisma updated with picture cropping and filter blending, also works pretty fast now
1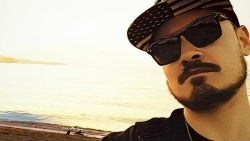 While other developers are busy cloning Prisma into all sorts of twisted creations – with some of them boasting surprisingly meaningful improvements on the concept – the original app's creators are busy updating. The latest version of the world's favorite turn-your-mundane-photo-into-art-masterpiece lets users crop and rotate their photos, and control the blend between the original photo and its filtered version.
Perhaps most importantly, Prisma now works fast. Like, really fast. When we tried out the new features, we got almost immediate feedback from the app, with the tolerable delay we experienced being a complete game changer compared to the ages it took to filter a photo when Prisma's servers were bogged by its early success.
Now, if the developers could get to adding custom filters and video editing, like two of its copycat competitors (Alter and Artisto, respectively) have successfully managed to, the app would be essentially complete. We know Prisma will deliver video filtering in the near future, so here's hoping for the custom filter feature to make it through as well!
In the meantime, Prisma is available for download from the usual places. Those that have it installed on their Android and iOS devices should receive the update automatically.
Download Prisma for
Android
or
iOS
|
Visit the official website
ALSO CHECK THESE OUT