Alter is a photo transformation app like Prisma, but with custom styles derived from user-uploaded pictures
2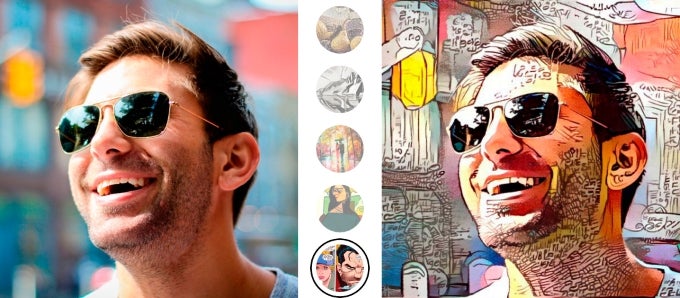 You know Prisma, right? In case you have been living under a moon rock,
this a blockbuster app
that uses artificial intelligence to rework your photos so they resemble classic paintings. The result is incredibly striking and memorable, so Prisma's success is well-deserved! However, there's one glaring omission in it. Users are limited to a collection of styles and paintings chosen by Prisma's developers. Not that there isn't variety in there as it is, but what if users were free to upload pictures of their own and have Prismaapply their visual style to photos? That would make for limitless possibilities!
If there are kinks with Alter to be ironed out, consider this. First, the built-in camera app won't let you tap to focus for some reason, so we advise using your phone's stock camera app (or your favorite third-party one) to land shots and process them with Alter. Second, the app sure takes its sweet time to redraw your photo – expect to wait about a minute before the final result is completed. Then again, this kind of time can be excused with all the intricate processing being done. We're pretty sure Alter's creators will find a way to quicken the procedure.
Even with these things into account, installing and using Alter is more than worth it, even if you already have Prisma. The app is free and available on Android and iOS.
ALSO READ