Poll results: Do you shoot 4K video with your smartphone at all?
30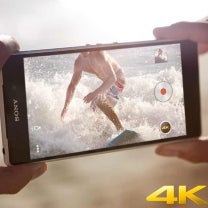 Android smaprtphone makers make a big deal out of supporting 4K video recording in their flagship models. But the question is, does anyone really care? A week ago,
we asked you the same thing
. We also cited our reasons about happily switching to 1080p resolution when the occasion to shoot a video arises.
"4K video produced by our lovable handsets can be blocky, enormous in file size, no longer than 5 minutes (because the chipset and camera sensors inside may melt, right before the point at which your internal storage vanishes), and unplayable on devices that can't handle the high fidelity."
- we said.
It turns out that we weren't just being cranky and acting silly, as an overwhelming 73.7% of readers who voted (1270 of them, to be precise) still stick to 1080p or lower resolutions for shooting video. Why is that? Well, our users cited largely the same concerns in the comments sections. It's mostly the way hi-fidelity 4K video streams seem to eat storage for breakfast. However, users who record short videos and/or have spacious microSD cards don't mind firing up the ol' 4K video capture mode every once in a while!
It seems it will take another few years for 4K recording to become a true mainstay, even though the technology is already here. But more and faster memory, cheaper 4K TV sets, and improved camera optics and algorithms will go a long way towards making everyone with a 4K-capable smartphone actually put the feature to use.