Do you shoot 4K video with your smartphone at all?
47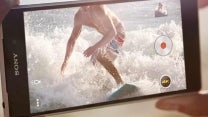 In early 2013, mobile device makers got ahold of Qualcomm's Snapdragon 800 chipset and no later than February that same year did the first 4K-capable handset show up on the market - the
Acer Liquid S2
. Today, all Snapdragon 800 series-powered smartphones have the processing grunt necessary to take videos in a retina-gorging 3840 x 2160 pixels (Ultra HD) resolution.
That's great and all, but do you actually care?
We wanted to politely ask this question, because frankly, 4K video on smartphones has failed to impress us. There's no doubt that 4K will become the ubiquitous hi-definition standard in the years ahead, and we have zero against that. But right now, 4K video produced by our lovable handsets can be blocky, enormous in file size, no longer than 5 minutes (because the chipset and camera sensors inside may melt, right before the point at which your internal storage vanishes), and unplayable on devices that can't handle the high fidelity.
With so many compromises involved in something as simple and enjoyable as filming an exciting experience, it's no wonder some resort to ditching 4K's improvement in fidelity in exchange for decent-looking, reasonably sized 1080p videos of unlimited length. We realize that maybe we're just being cranky here, but we genuinely want to learn about your opinions on 4K video recording at this point in time. Vote away, and share your sentiments in the comments section below!
No images